Responsive web design & WordPress website development for Cosmo21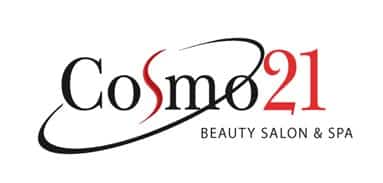 Cosmo21, a Spa, Beauty & Hair Salon based in South Plainfield, USA. They offer a full range of treatments for both men and women, including massage, facials, waxing, and tanning.
They required a strong web presence. While they previously had a website, it wasn't performing the job. It was static, with no CMS for straightforward updates. Design-wise, there was no insight into the interior of the salon which suggested they were dropping out on using their USP.
They required a cutting-edge, modern website with intuitive navigation and social media synchronization. They needed autonomy too – having the ability to add news stories, get customer details and book their appointment online. Most importantly, the site needed to showcase the salon interior – which is certainly one-of-a-kind.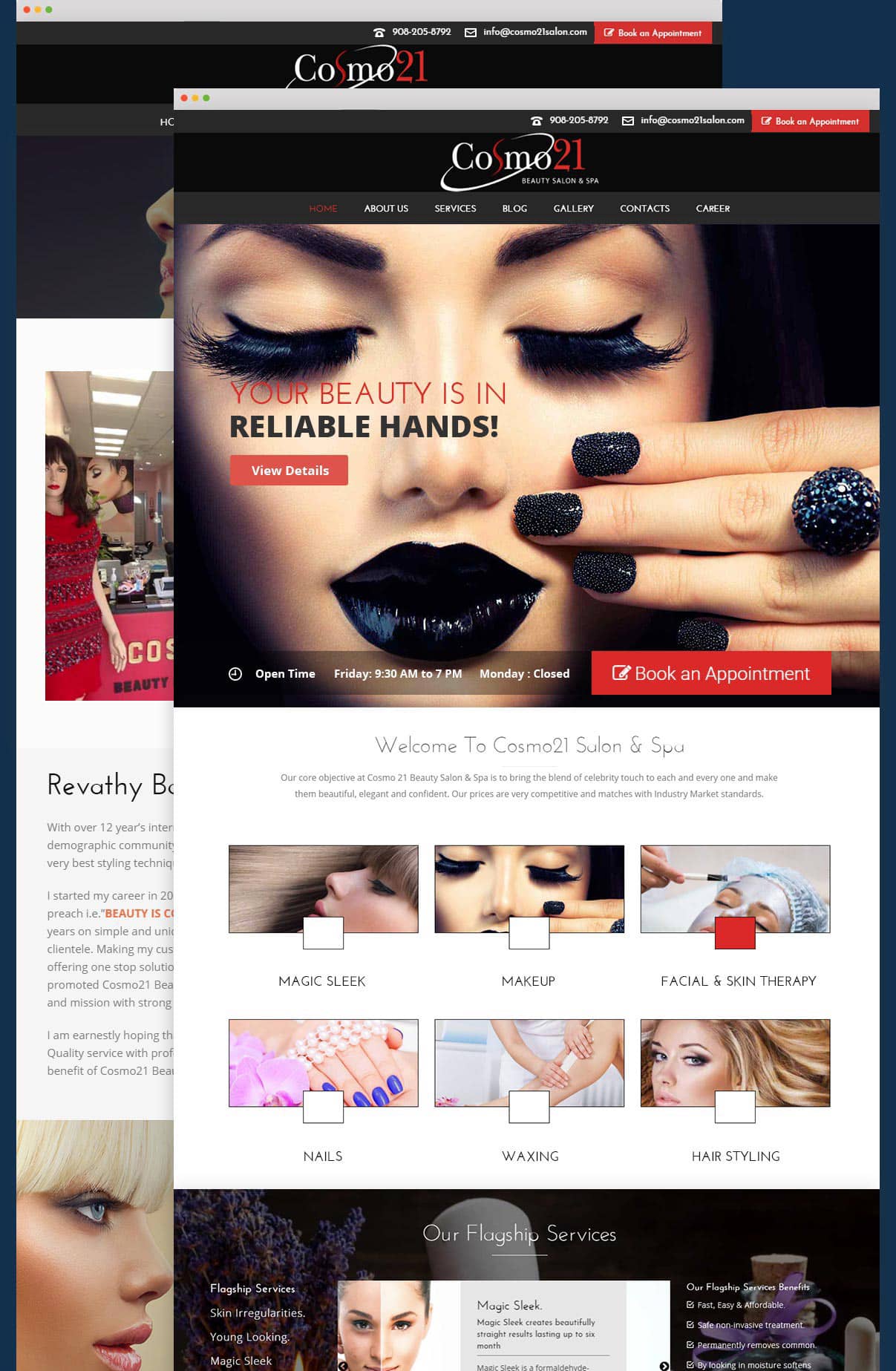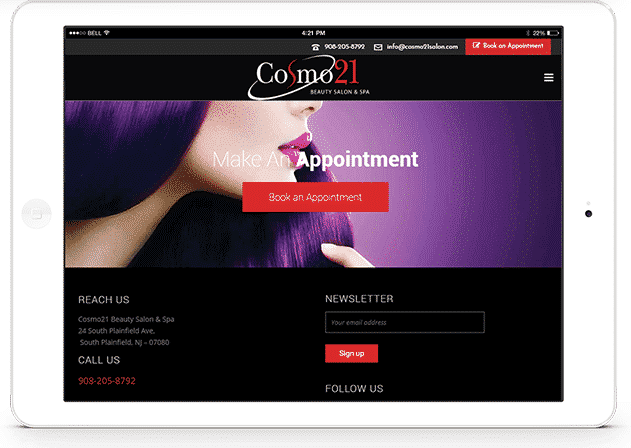 Our Endeavor
We decided to build the new Cosmo21 site on WordPress. By their own statement, the owners are not tech-savvy, so this was an obvious choice. WordPress is amazingly user-friendly, which meant Cosmo21 would be able to add news and pictures as and when they required, without relying on us or any other third party.
Mobile browsing was also a major factor, as many potential customers book treatments or discover new salons directly from their smartphone or tablet while commuting to work or during lunch hour for example. So we built a fully-responsive site with clear user journeys across all devices. Calls to action were important to achieve ROI, so our UX team worked on seamless routes to book treatments or get in touch from any page within the site. We also developed custom code to manage online booking appointment.
With a wide range of treatments on offer, the navigation had to be spot-on too. So we designed an intuitive menu system, ensuring potential clients would not get lost. In fact, they would find their desired treatment as quickly as possible.
Technologies Used
To design a functional and bespoke website for Cosmo21, we used the following technologies:
HTML 5
CSS3
jQuery
PHP
MySQL
WordPress
The Results Speak For Themselves
32% Increase in number of inquiries received
12% overall Traffic increased
9% decrease in Bounce rate
Have you got an exciting project coming up?