The Elevation project brings together the jews and seekers from all over the world with a common goal i.e. to develop the Torah's psychology and consciousness on an experimental level.
Client's mission is to create an international movement to bring torah's ancient values to the frontfoot. Rav Doniel Katz is the backbone of the elevation project, who is serving from a decade to rejuvenate the lives of thousands of people.
Client came to us for a plugin which can be integrated with their predefined website.
He was looking for a full fledged LMS plugin from which clients can manage the content for the classes.
The main functions of the plugin
are as follows
User can create the N number of subjects and the sub-subjects
Book Creation by keeping all the record such as ISBN number
Source Text section to manage the text source mentioned in the books
Charts and Maps description and permissions such as weather the user can download the files or not
Source Sheet
Authors : Description of the author as per the book and if any text listed in the book
User Management: teacher or a student and both
Details of the admin of the web application
Our Approach
As we move forward with the contract we started with the visualization of the project in terms of content, technology, people and process.
Moving forward following steps were the key steps
Prioritizing the initiatives
Created the actionable roadmap
Strategically development of the software starting with MVP of the LMS ideas
Identify the Users of the LMS
Content security management
Visibility and transparency in communication between the developers and stakeholders in order prevent the risk of failure of the project
User Acceptance Testing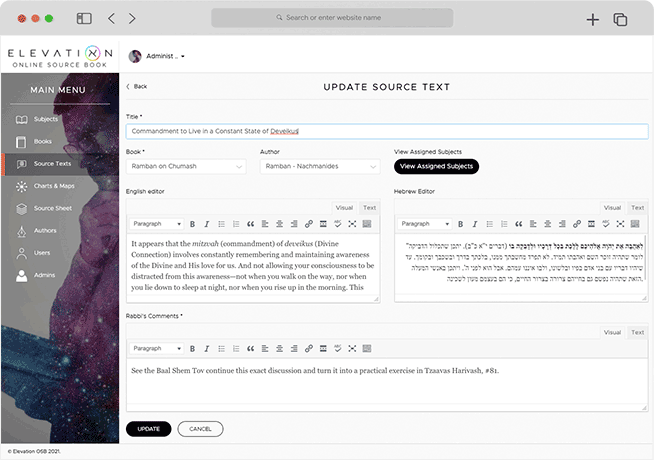 Results
With the advancement in technology, the needs of human beings are
changing.
Our LMS helped the people in every aspect starting from the comfort from studying through home and to get excellent results. LMS helped the teachers as well as the students to easily access all the content from a single platform rather than searching on the internet. Also, it helps the admin to keep track of all the activities performed by the teachers and students.