Karsona is a Restaurant promotions app aiming
to provide users with the closest food promotions to their location
They approached Rudra Innovatives to help create a mobile app that would achieve this objective through research and innovative user engagement initiatives. 
The main goals of the mobile product were:
Establish an easy-to-use mobile app presence
Enable people to find the closest promotions from their location
Single platform displaying promotions for all restaurants instead of looking for promotions on individual apps
The application features a beautifully spare and intuitive design. Our goal was to make everything accessible to the user. We proposed a basic and neat look so it has the appearance of simplicity, but in fact, the app is deceptively robust. It is rich with content and features.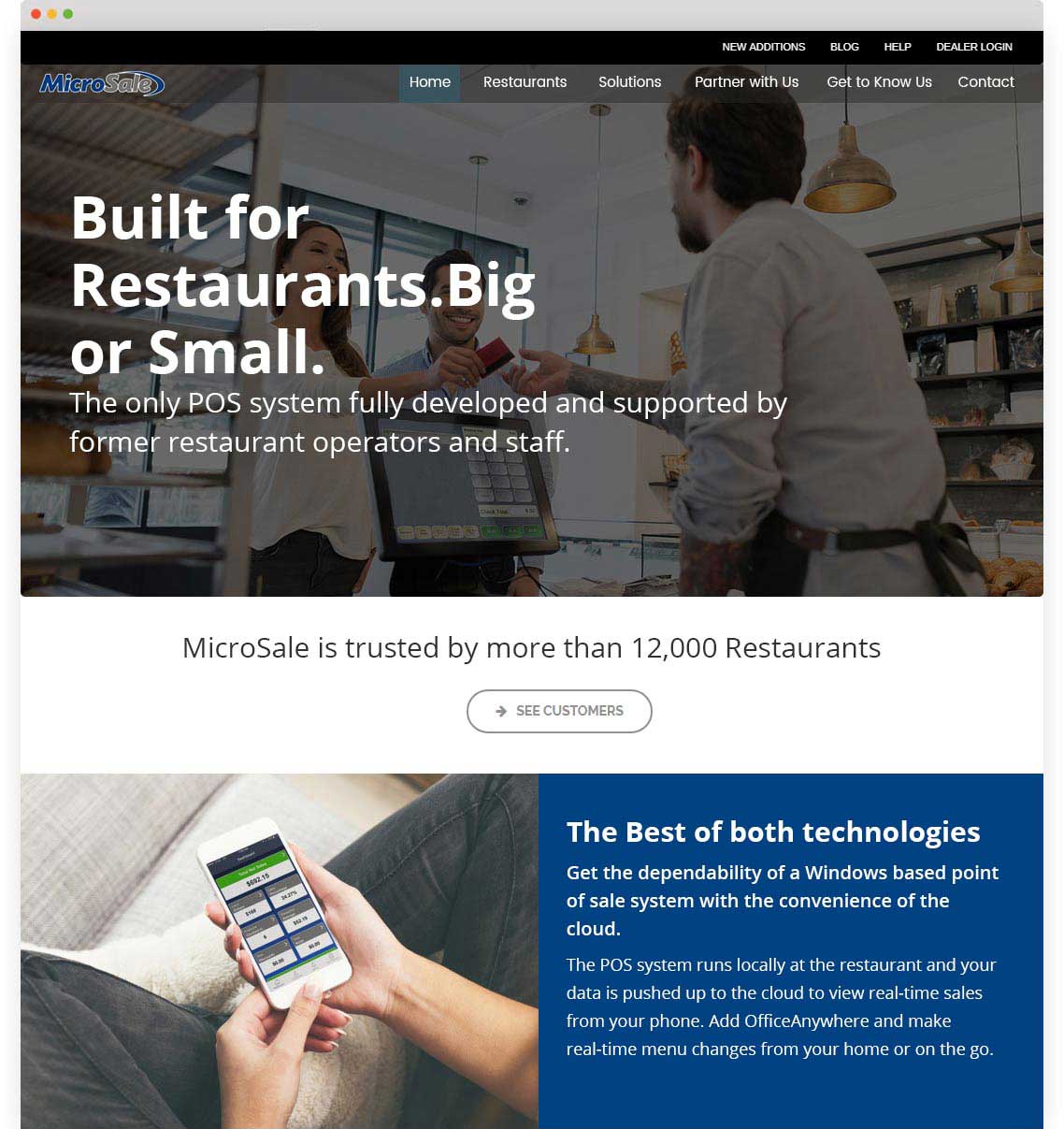 Giving a New Face to an Old App
It's always great to work on an app with a validated purpose and a passionate user base who know what they want. To kick things off with the Karsona App, we took a deep dive into the Indonesian restaurants and the promotions provided by each so that we can integrate them on a single platform. This research helped us in further app development.
One of the first things we needed to update was the app's overall look and feel. The original Karsona App was built for a different era in terms of design, and the old look was begging for a refresh.
We started by identifying brand colors and tones along with designing a new logo and icon. Both Rudra and the Karsona recognized the importance of creating an app icon that could be easily identified. In a world where most people have more than 10 apps installed on their phones, it's critical for apps to have an eye-catching icon that stands out. We also recognized that it was time to give the Karsona logo a makeover that could be used for years to come.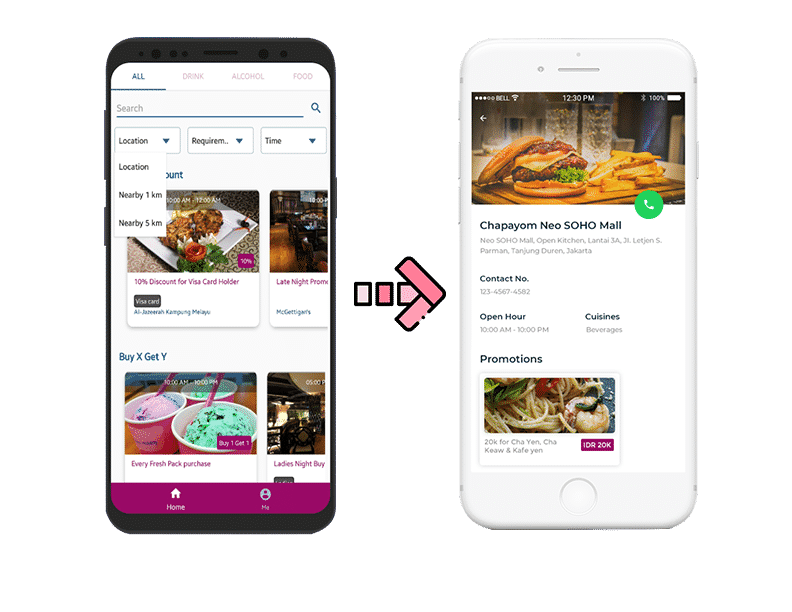 Challenges faced while making the application
Individual restaurants promotion display on a single platform
in the list view and map view
Compatible with all the IOS versions
Compatible with all the Android versions
The main concern was the accurate calculations to do after users submit specific answers. The other concern was to make it compatible with all the versions of IOS versions and as well as Android versions. The client wanted us to make the application responsive, manage push notifications and give real-time updates to the customer. Security was the major priority as well.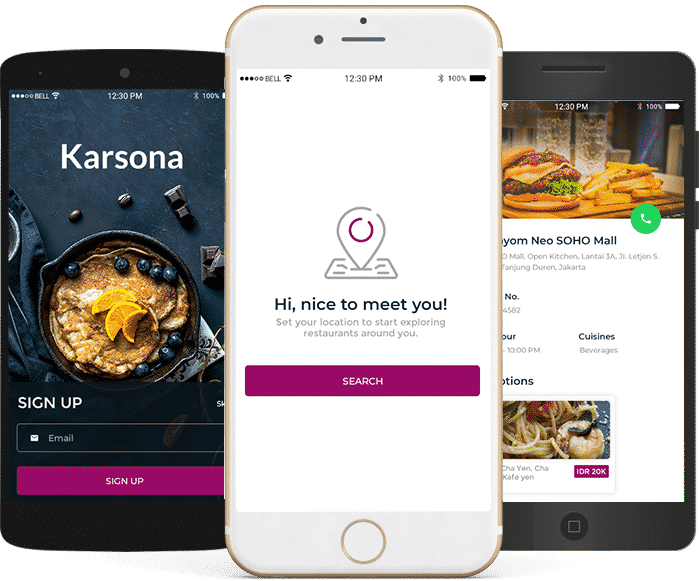 The client wanted a very light-weight application for users. Also, the performance was a major criterion. Hence, we suggested the React Native framework with Javascript as a frontend for building this application. Other technologies we used were WordPress and Google Sheets.
The client provided with different types of audience data that could be filtered using age group, gender group, country, Ad type, and Ad Size. We proposed a better flow for the same and enabled filters as per requirement. The user was supposed to choose the type (advertiser Agency publisher other) initially and then move to questions. In this way, data was stored as per category and then displayed.
The most important thing in custom mobile apps development – is when the user falls in love with the app UI/UX for the first time. So, we have designed their app with a better UI.
Functionality Binding the POS System:
Web-Based System with both Android and iOS Versions for Apps
Reporting & Analytics
Users Location
Location List
Employee Clocked Details
Multiple Storage Locations
EDI – Electronic Data Interchange (Vendor Integration)
Invoices and Purchase Orders
Ideal Cost and Usage
"Normalized" Units of Measurement
Store Count, Purchasing and Invoice updating at Corporate – Real time
Add or modify menu items and modifiers
Technologies Used
We used the following technologies:
React Native
JavaScript
Results and benefits
Solution matched the expectations of the customer: the application was completed as per client requirements and testing was done thoroughly to ensure it is free of bugs. The optimization of the site was done well.
The following were the key benefits that we successfully presented and seen still providing for Karsona.
We delivered the product on time, thus allowing them a suitable time to market their product.
Karsona is considerably gratified with the deliverable given on time and within estimates
New features were added to the system ensuring they are free of bugs. This overall effort from Rudra Innovative Software along with the overall application quality, enhanced customer satisfaction, thereby enhancing our revenue and customer retention.
Karsona is notably happy with the Quality Analysis (QA) efforts given by Rudra Innovative Software.
Have you got an exciting project coming up?