Donation Website Build & Design for
Raw Hide Organization

Located in the heart of Wisconsin along the scenic Wolf River, Rawhide is a faith-based, 501(c)(3) recognized charity offering programs for at-risk youth in Wisconsin. They also offer residential care and outpatient mental health services dedicated to helping at-risk youth and their families lead healthy, responsible life.
Late in 2017, we were addressed by Raw Hide Organization.
The website required a new and accessible design to instantly communicate the Raw Hide message to their target readers. They also needed to encourage more people to become engaged in their community with their website. The homepage structure required to give relevant weight to the resources on offer and be intuitive.
An essential element of the project was the strength to change the website easily. Photos and videos are often added, and events, news needs to be modified continually by multiple different members of the team. The old site was not responsive, which is to say, it did not work well on mobile phones or tablets, despite a large percentage of their audience using such devices. They also require integrating Payment Gateway so that users can donate and Buy from RawHide Online.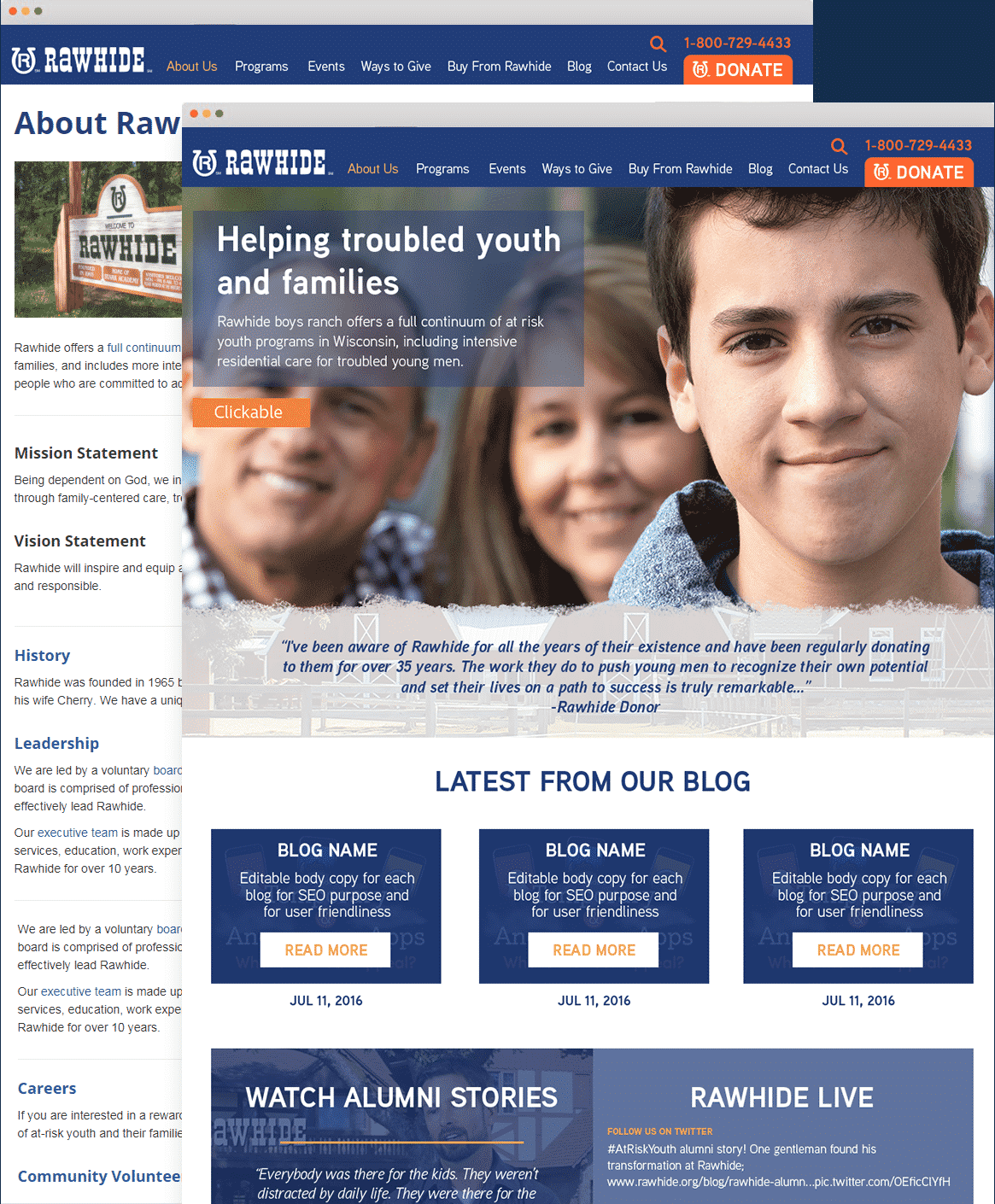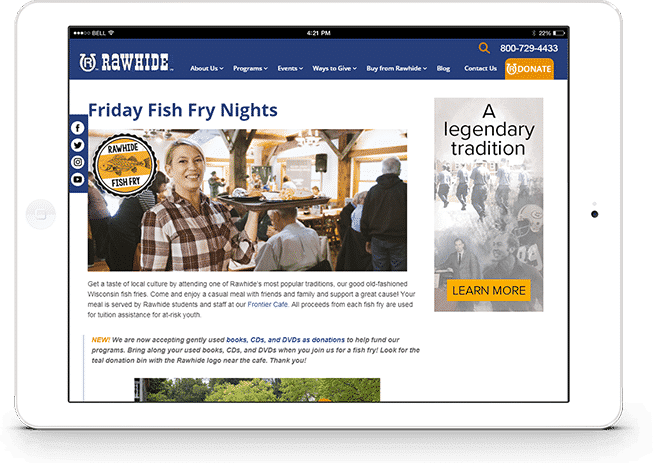 Our Endeavor
We agreed on WordPress as the content management system for the project and started working from Raw Hide Organization guidelines to create something extraordinary. Our team put collectively visuals for key pages of the website before the development team started the coding. WordPress has been incorporated and further developed to allow for custom functionality.
We delivered a fresh and modern site with engaging and advanced functionality throughout the different sections of the site. We made sure the site was easy to navigate and tested the navigation prior to building the site by using an online prototyping tool, making sure that important information is found easily. The site was developed to make sure it's compatible with all major browsers and mobile devices. We also integrated Payment gateway to help people donate by credit card, debit card, visa, and e-check.
Technologies Used
To design a functional and bespoke website for Raw Hide Organization, we used the following technologies:
HTML 5
CSS3
jQuery
PHP
MySQL
WordPress
The Results Speak For Themselves
A couple of months after launch the website is now functioning really well with some awesome statistics. Visitors are returning often, and the website has an overall average session duration of over 3 minutes.
Have you got an exciting project coming up?