How we designed and build a new WordPress website
for Leading SweepStakes company

Realtime Media is a national promotional marketing firm that is a leading sweepstake and interactive promotion company. They needed a custom sweepstakes and contest platform, specialized in digital promotions which can handle all administration services for their campaigns including; ideation, design, programming, legal and prize fulfillment.
What was the brief?
The Realtime Media is leading sweepstakes company since 1994.
The time had come for to welcome a more upmarket look via a new brand image and website. The client wanted to set themselves apart from typical websites emphasizing the fact that they are pioneered in the digital promotions.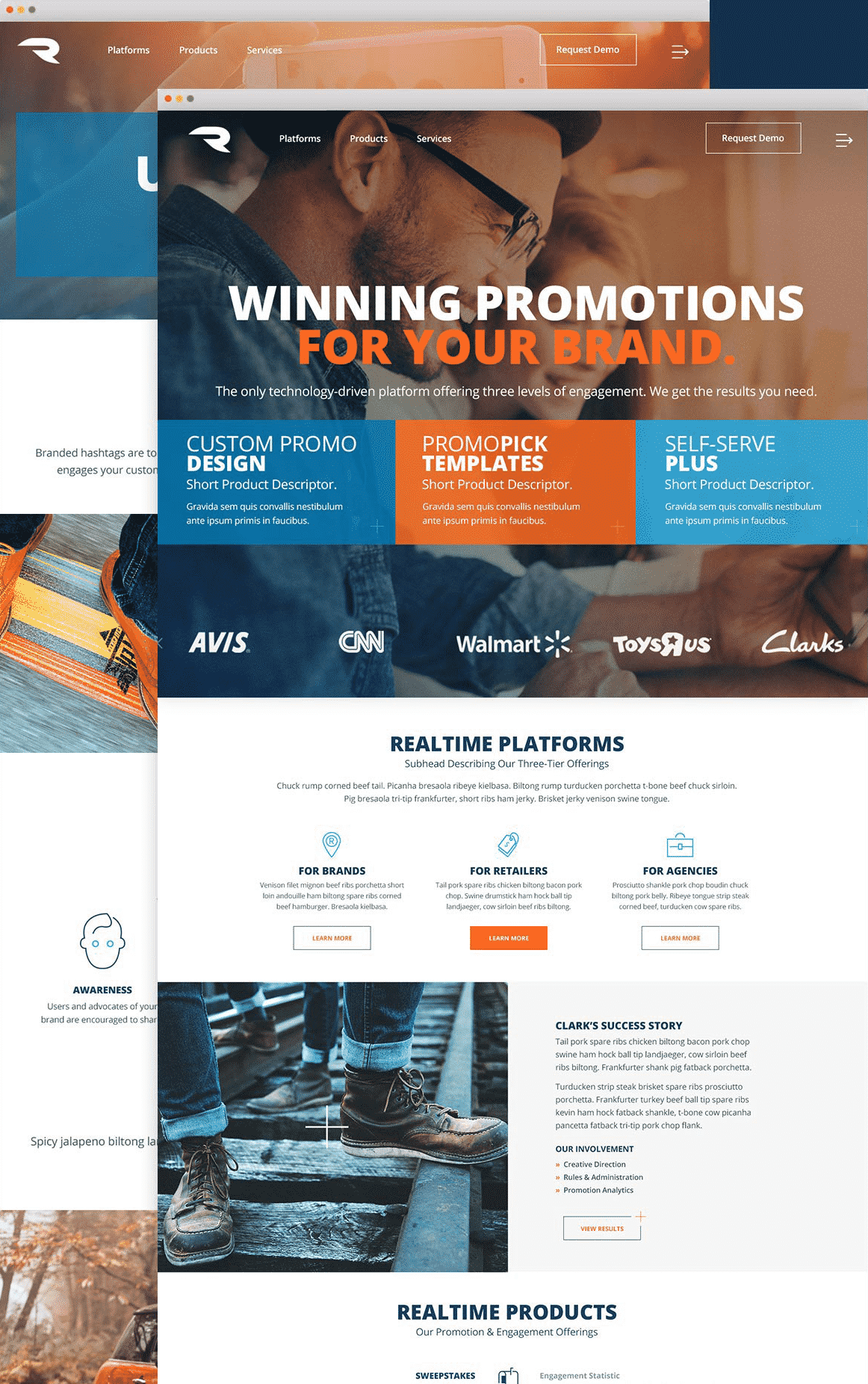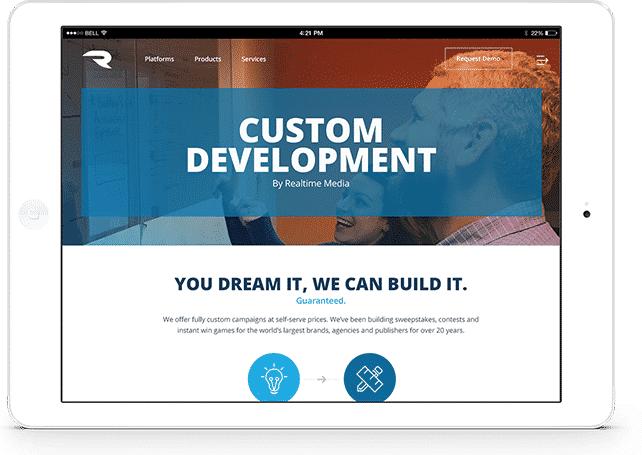 Our Endeavor
To begin the project, we gathered data from the existing site giving close attention to current user journeys and interaction with the site and products. This insight enabled us to create a plan of action, based on the real-life performance of their target audience.
We set to work building a clean, modern-looking website allowing the client to showcase all their services in clear detail. The front page was designed to be brand-led spearheading the innovation and technology via a clear call to action banners.
We developed a clean, accessible visuals and user-friendly WordPress interface to create a frictionless brand experience.
Technologies Used
To design a functional and bespoke website for Real Time Media, we used the following technologies:
HTML 5
CSS3
jQuery
PHP
MySQL
WordPress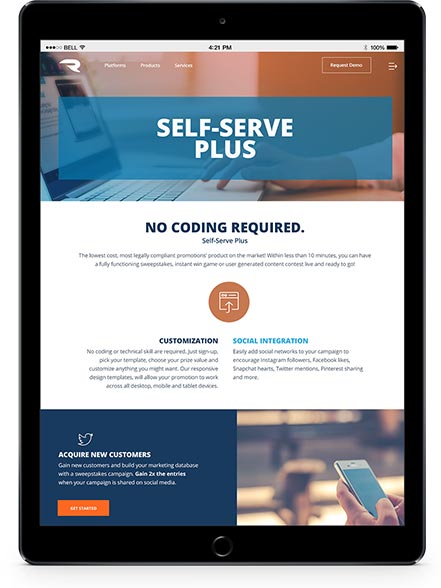 How did it turn out?
Since the website and branding overhaul, Real Time Media got loads of positive feedback from their clients. Still, the numbers are always the most telling. And we are pleased to announce that their conversion rates and sale rates are up. Additionally, their PPC campaigns are turning much more usually in contrast to the old site further promoting ROI.
As for the customer, they can now update products, call to actions and any other content as and when they require, through an intuitive framework. Looking to the future, we will be working with Real Time Media to further boost their sales and online turnover.
Have you got an exciting project coming up?