Rudra Innovative Software helps the SmarTech to Maintain
its Online Edge
SmarTech Markets Publishing delivers industry analysis and market forecasts for the 3D printing/additive manufacturing industry. Industry reports are their core deliverable, but they also carry out custom consulting when clients need more detailed assessments of companies and markets that can be included in an off-the-shelf report. In addition, SmarTech offers due diligence services to the financial community.
SmarTech approached us looking for a digital partner for their business. Initially, they talked us about SEO and online marketing services. Following a few conversations and through our discussions it was clear that a total overhaul was in order. They needed a cutting-edge, modern website with intuitive navigation and social media synchronization.
In extension to it, maintaining the site's loading speed without hindering the user experience was also a key requirement for them. Also, the site must be clearly navigable and its content must be easily editable.
IIt was now over to us – we were all set to create a new color scheme and then wireframe and design every template of the new website before development begun. Our team was to engineer the front-end of the new website and work with the in-house back-end development team to get it all working and launched.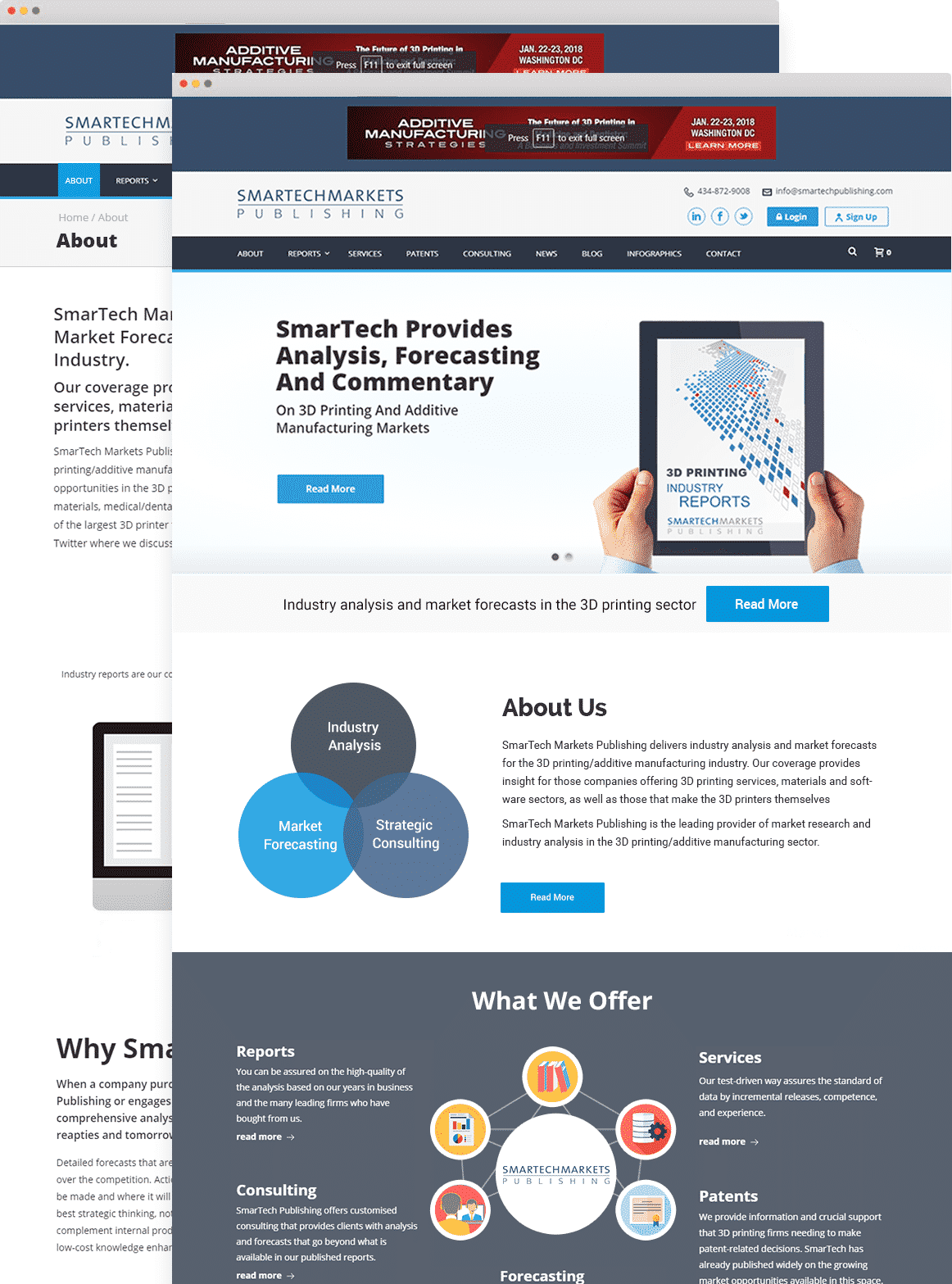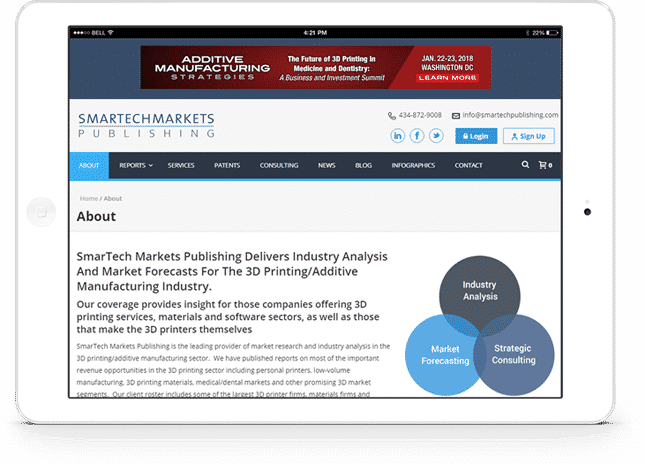 Our Endeavor
The foremost goal of the novel website was to enhance the design and user experience. The colors were picked for website indicate both the aims and ethos of Smartech- light, bright and interesting.
What solutions we offered
Improve Information Architecture.
For CMS we have used WordPress.
Custom WordPress theme design and Development
Responsive design using Bootstrap frameworks for targeting multiple device and dimension.
Installed SEO plugins and implement content strategy so that SEO score improved.
Installed custom developed Plugin to download website pages as PDF.
Doing search engine optimization campaign on the site.
Integrated Third Party Payment Gateway.
Technologies Used
To design a functional and bespoke website for SmarTech, we used the following technologies:
The Results Speak For Themselves
Search engine optimization campaign on the site is going successful and we are ranking
at some keywords on the first page of Google within 2 months.
The website development is still in progress and We can't wait to see the new website launch, and will be sure
to update this case study with a link when it does!
Have you got an exciting project coming up?