Cutting-Edge website developed with passion & precision
for TipTapGo

TipTapGo is a seamless tipping app for the mobile world. You can transact safely
and securely with friends or strangers without any requirement of Cash, Check Or Credit Card.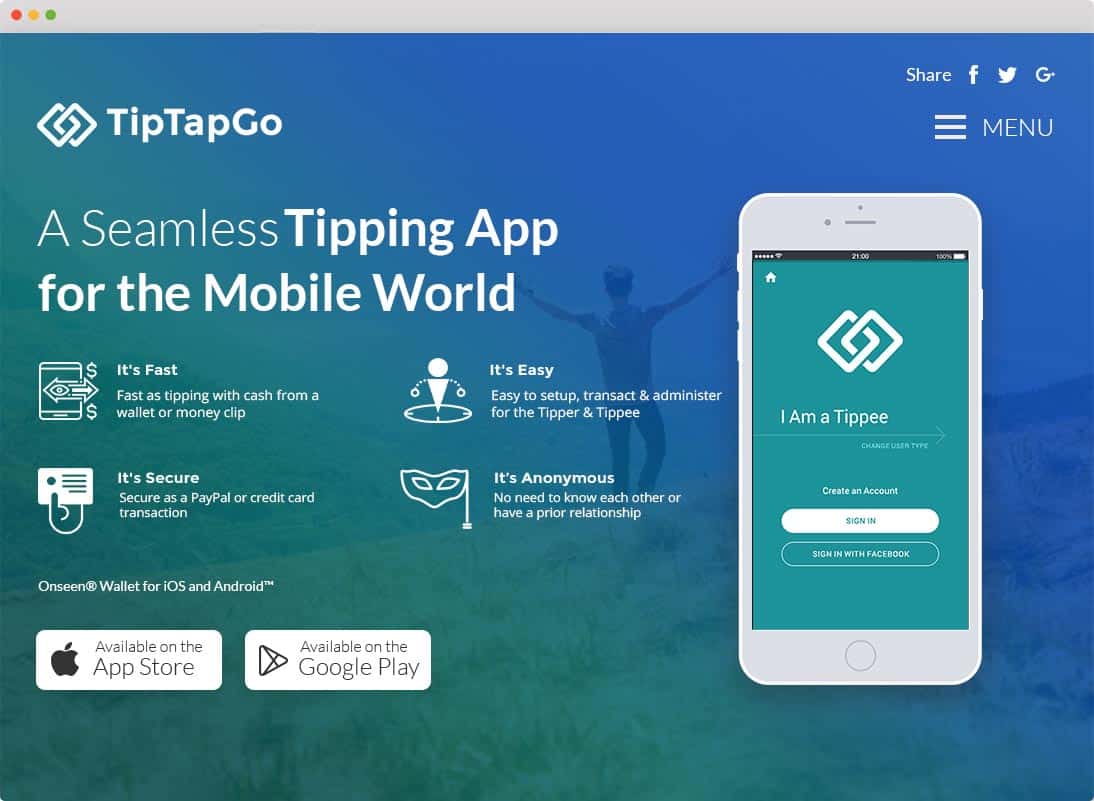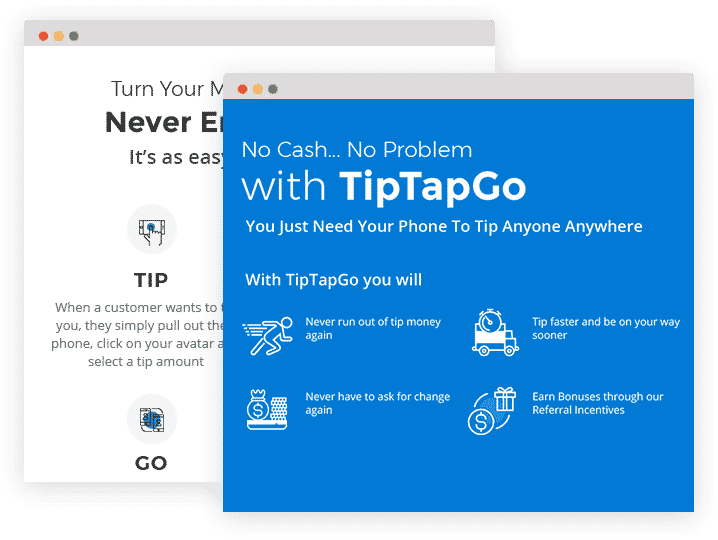 What was the
brief?
TipTapGo approached Rudra Innovative Software with a clear idea of what they needed from a complete design and development of their website which showcases their app features in a clean, intuitive way and it should be a responsive modern looking website. They wanted us to develop a better user and in turn helped to generate more downloads of their mobile application.
Website goals
Here are the goals that we were asked not only to reach but exceed. And we sure did!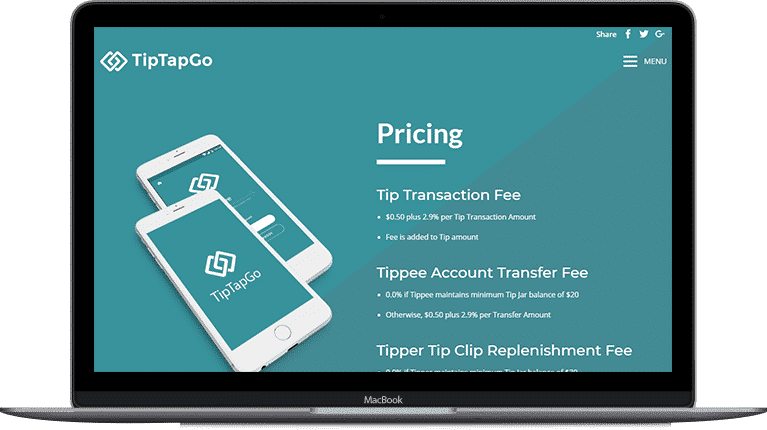 Fully functional on mobile devices
Modern design and feel
W3C compliant websites
Simpler navigation
Fast-loading pages
SEO considered in design
Intuitive CMS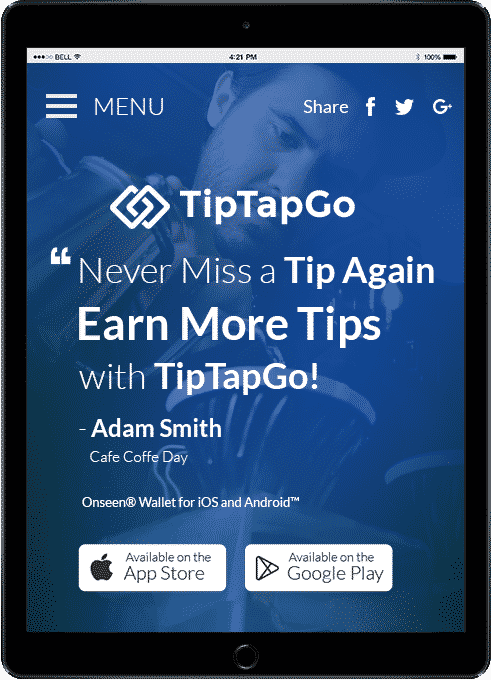 Our Endeavor
As part of the planning process, we began with a brand personality exercise early in the project to completely know the business and to examine ideas throughout how TipTapGo could be visually manifested in the marketplace. The TipTapGo team helped us with look and feel of the website in the initial stage of the project which would prove very helpful while seeking design approval from them. We got the look, feel and personality right from the commencement.
We worked on to build the better user experience and much more-intuitive navigation. It's necessary to consider an optimal viewing experience for both mobile and tablet devices.
We went extra hard to do a responsive framework and get a uniform experience for every possible device. Super-fast speed and load times can drive you up the Google elevator. That's why we optimise our sites to reach the highest-possible speed-loading score.
Technologies Used
To design a functional and bespoke website for TipTapGo, we used the following technologies:
HTML 5
CSS3
jQuery
PHP
MySQL
WordPress
The Results Speak For Themselves
TipTapGo is fascinated by us from the very commencement with an awesome proposal that showed an in-depth knowledge of our brief and genuine interest in their project. The website has proved to be extremely useful for their users.
Have you got an exciting project coming up?