7 Social Media Tips for SME's (Small Medium Enterprises)

Does your business use social media? Nearly half of all small businesses (48%) do.  Amazingly, that's primarily the same number as have websites.
Social Media is a modest and excellent way to get you and your business visibility to the audience. While the big brands are ruling the social media with a huge budget and experts advice, it may look like there is not any room for it.
We ensure you there is always space for more.
Here are 7 tips that help you to market your business using social media.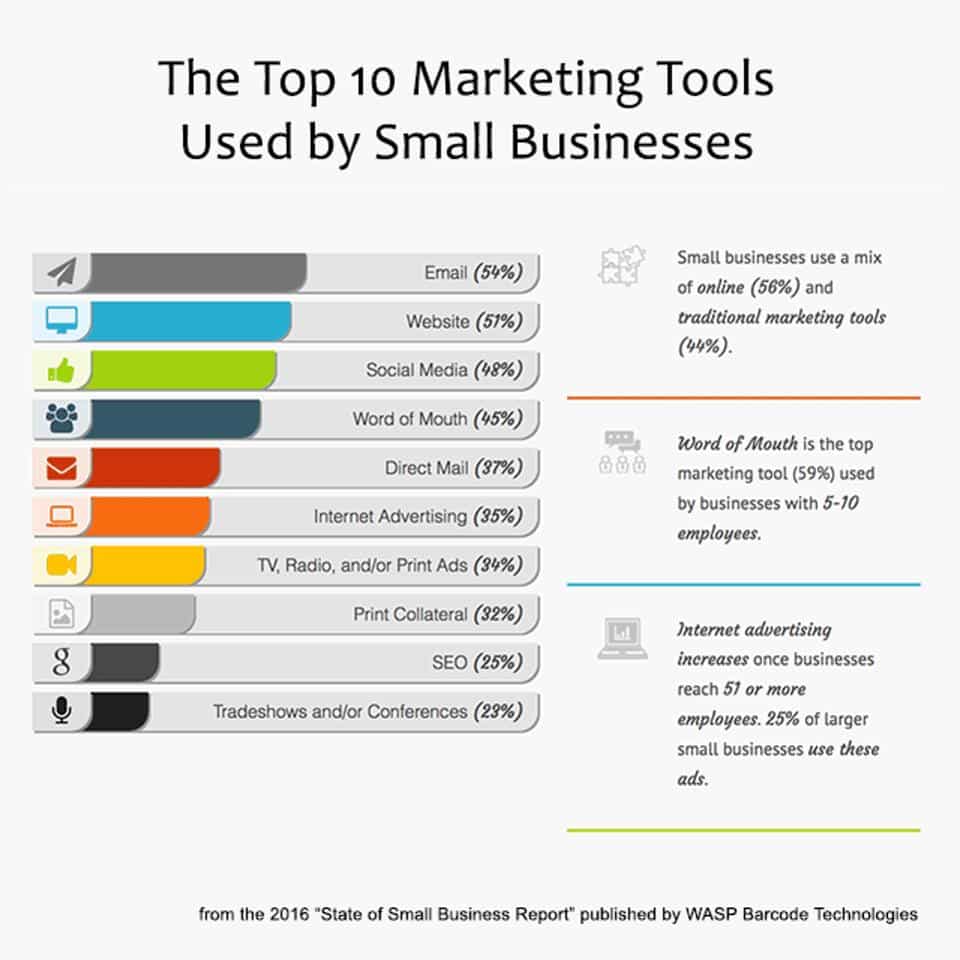 Top 10 Marketing tools used by Businesses [Ref: WASP Barcode]
#1. Use a Blog on your Company Website
Every business should use blog section on their site where they can share important facts, news, and updates about topics relevant to their industry. Next, in regards to social media marketing, blog posts can help businesses to populate social media accounts with worthy content.
#2. Brand your Company Facebook, Linkedin, and Twitter Page
You should use branded profile and cover photo on your social media accounts like Facebook, Twitter, Instagram which in turn help to boost and differentiate your brand identity.


Do use suitable keywords in your company's LinkedIn Profile which makes it easier for you to get a recognition from the audience.
#3. Offer Unique Content or Products on your Company Facebook Page
You can run giveaways on your company Facebook Page. By doing this, you can offer exclusive content or discount on any service in return of liking your page, doing a retweet or comment on your blog post.
#4. Use Creative Images and Infographics
Infographics are an imaginative visual presentation of data using images, words, and numbers. They can communicate the message in a much better way rather than lengthy articles and white papers.
#5. Learn the power of hashtags
To the social media amateur, a Hashtag is a word or phrase preceded by a "#" sign, as in "#SocialMediaTips". Hashtags are the primary building block of Twitter, though, they are also common on other social media sites like Instagram.
Hashtags enable your posts to not only be restricted to your followers. Adding hashtags to your content makes it accessible to all other users interested in that topic. A simple search will reveal users each piece of content including that particular hashtag.
Picking the right hashtag can hugely increase the reach of your posts to thousands, sometimes millions, of potential followers and clients. To make your posts automatically recognizable to your followers, use a hashtag that correlates with your brand or product consistently.
#6. Encourage Users to Share your company content on their social profiles
You've created valuable content and optimized content according to the search engine. Now what? You should boost audiences to share your content on their social networks and make it easy for them to do. Add like, Tweet this. Pin this image etc. buttons where needed and make it easier for visitors to become the brand ambassador with just one click.
#7. Try Shortened URL's
When posting any hyperlinks on Twitter, post a shortened version of the URL to save space, and enable you to post more info, content, or an image.
This is a helpful tact to follow as it not only frees space, but it looks cleaner. There are various short URL generators like Bitly.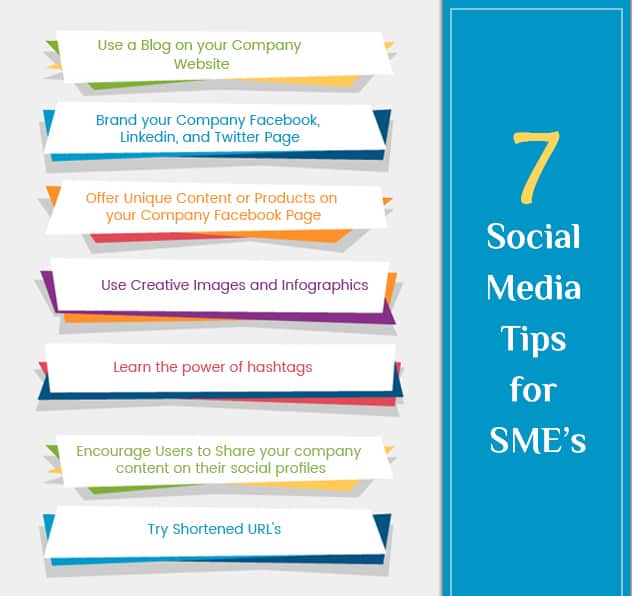 Bonus Point: Develop a clear call to action
With all the energy you're putting into marketing your business, it could be all for nothing if you don't have a clear call to action on each page you're promoting.
Insert clear buttons for users to "Learn More" about your latest service, "Sign Up" for your company newsletter, or simply "Buy Now" when showcasing a product. It's a simple addition that has huge earning potential.
There are more means you can leverage social media for your business but we wish you use these, to commence with. Got more ideas? We'd love to hear them in the comments section below!