In May 2015, Rudra Innovative Software started working with EquityBuild a Chicago-based Private Equity Firm
The journey with EquityBuild is typical of how Rudra Innovative Software can be of real value to companies in the US and abroad. We started small, proved our worth, ramped up our involvement and continued to deliver outstanding results. EquityBuild's problem may resound with the challenges you're facing yourself: they needed quality work done, but did not have the manpower in-house to take care of it themselves. While they were slightly apprehensive initially about hiring an Indian company, Rudra soon proved that we are more than a match for American companies quality-wise – and definitely outdoing them at price-levels. As of 2017, the people of Rudra have become an extension of EquityBuild's own IT team. We've helped them
Meeting with Equity Build
The initial project was design of responsive landing pages, which was soon followed up by an additional whitepaper design.
Sensing an opportunity, IT Director Bill Schroyer quickly discovered we could offer much more than just design services.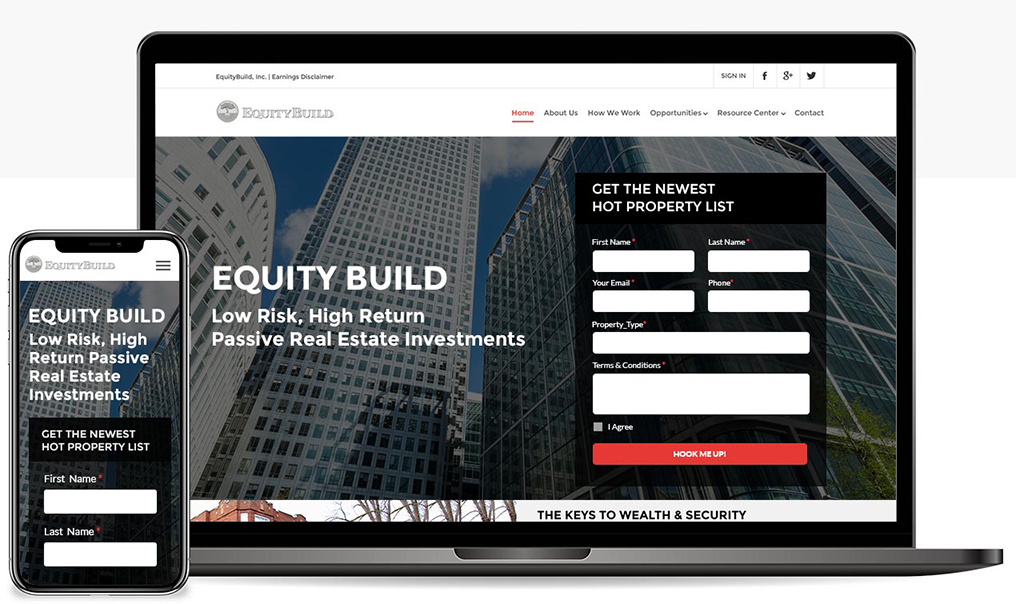 Year 2016
Extending the Work With
EB PORTAL
A seemingly small job led to a sizeable project
A custom-build, internal communication tool that fit the exact needs of EquityBuild as a company in the real estate investment niche.
A project management system.
Digital whiteboard.
Flowcharting tool.
Permissions engine (the ability to set departmental and individual permissions by the admins).
Policies and procedures (this functionality involves creation a document and sending that to specific people or departments for approval and signatures).
Content management system.
Database backup scheduling and restoration functionality.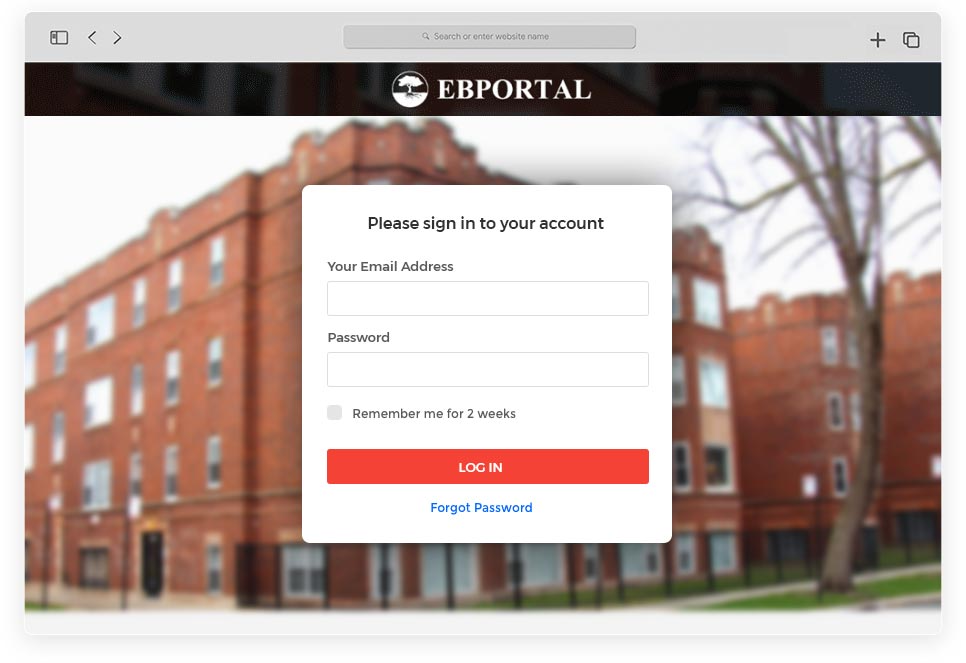 Custom Webinar Scripting
We developed a webinar script which allows a user to attend a live or prerecorded webinar. It also included real-time chat functionality between users and the presenter. This was done with NodeJS, Socket.IO, ExpressJS and MySQL.

Becoming Part of the Business
At Rudra, we don't become involved with a business to just cash a paycheck and leave. We want to understand your business and become a part of it. We understand the needs of our American clients and are able to service them accordingly, acting as both IT developers and consultants.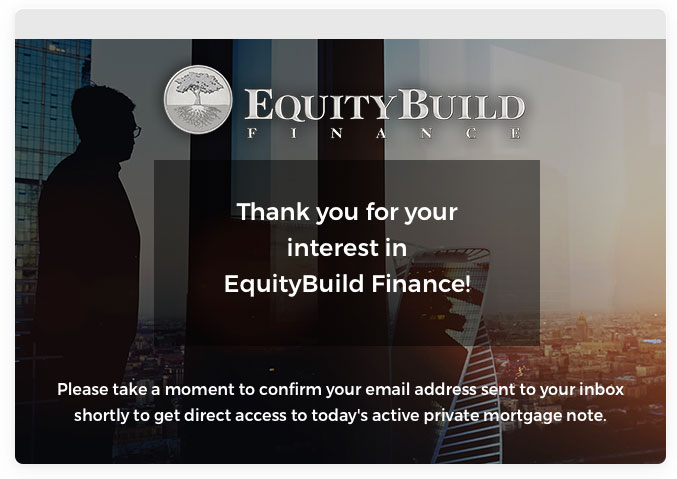 Equitybuild Finance
Complete Website Redesign and Joomla Development
The new site included a custom-built property management extension.
Technology Used

Equitybuild
Google Adward Template Management Script
A custom php application which allows an admin to upload and manage number of landing pages with full conversion tracking. An online editor was developed as a part of this project, including a reports section, which provides Google Adwords and Conversion Tracking reports.
Technology Used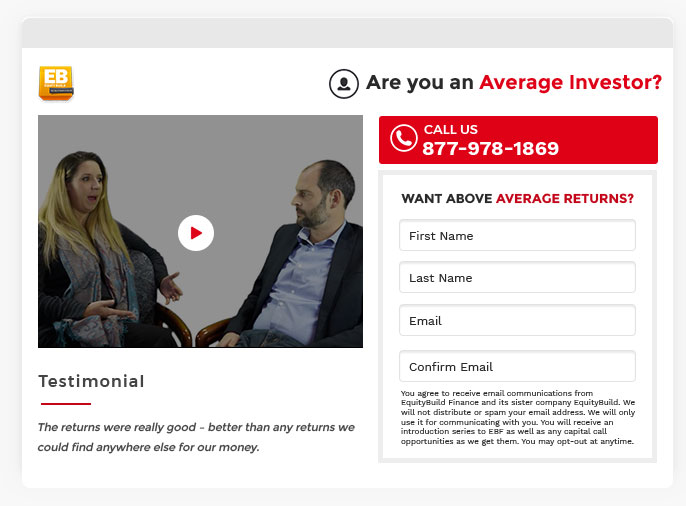 Sugar CRM
Customization and Integration with Salesforce Pardot and Ringcentral
We helped EquityBuild's sales and marketing teams get relevant data in front of them by connecting their various revenue generation tools.
Technology Used

We came across Rudra Innovative on Upwork. Little did I know that it would prove to be a golden find. With their help, I was able to scale up IT projects so much faster than I'd originally planned.
Jerry Cohen
CEO & Chairman
Navneel and his team truly are an extension of our business. You'll be hard pressed to find a company delivering comparable quality at the same price point here in the US. In fact, you won't!
Shaun Cohen, M.A
Economics, President