We are a Vital Part of this Process, Serving Retailers to get into the e-Commerce World
Statistic says that in 2017 e-Commerce constituted 10.1% of all the retail sales worldwide. This figure is expected to reach 15.5% in 2021.
Also, In 2017, retail e-Commerce sales worldwide amounted to 2.29 trillion US dollars and e-retail revenues are projected to grow to 4.48 trillion US dollars in 2021. Promising, isn't it?
Mobile e-Commerce is expanding, too. In 2016, it acquired almost $116 billion, and in 2020, it is predicted to get around $336 billion. We believe that it is a big market for the business to grow and are eager to help make shopping digital and mobile.
As buyers become more demanding, marketing consumer products require going for a change to manage all the emerging challenges and also match market opportunities as they come up.
A smarter shopping experience gives an integrated, informative & bizarre customer experience – across all channels. We work in collaboration with you to develop solutions, guaranteeing your business transformation across consulting, application development & maintenance. Our consumer-centric e-commerce model will support you get better shopping experience to your consumers.
Reveal New Business Potential With Your
e-Commerce Applications
Follow the modern trends and interests in e-commerce presenting the excellent
shopping experience to your customers. Our solutions include brand unique approaches
to optimize customer service and order process.
Retail Key Solutions We Offer
Full Cycle ERP/CRM Solutions
Enterprise Mobility
Integration with Existing Enterprise Services & Data
Point-Of-Sales(POS) Systems Integration
Application Maintenance Services
Product Stock Management & Tracking
Cross-Platform Accommodation/support
M-Commerce, B2B & B2C
Web Applications/Portals
Inventory Management Solutions
Catalog Browsing
Filters & Search
Suggestions & Reviews
Social Media Integration
In-Store Navigation
Multilingual Support
Multi Currency Support
Static/Dynamic Banners Support
Features of Our e-Commerce Solutions
Functionality, interactivity, scalability, and security are the four benchmarks defining
the effectiveness and business power of an e-commerce application.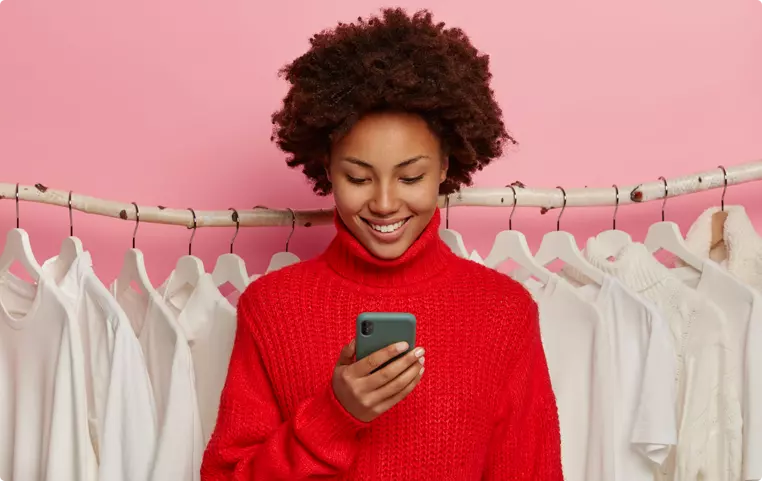 Scalability
Adapt and scale the solution with your business.
Security
Make safe and reliable money transactions.
Functionality
Expedite your business getting rid of functional limits.
Interactivity
Acquire loyal client by engaging them in real-time.