About Client and Challenges
SOS Creatives working as an advertising agency who serves their client by helping them in the business content such as creating, planning and handling the advertising content and campaigns. As being a creative agency, they were looking for an agency that can server their purpose of designing and development of a website, which has to be creative yet easily understandable website for the end users. SOS Creatives finding difficulty in sending alert to their potential clients also; the major challenges were the graphic content, content keywords, weekly e-mails, news alerts and the website audit.
Project Management, Website Designing and Website development, Post Development Support, Testing and Deliverables Management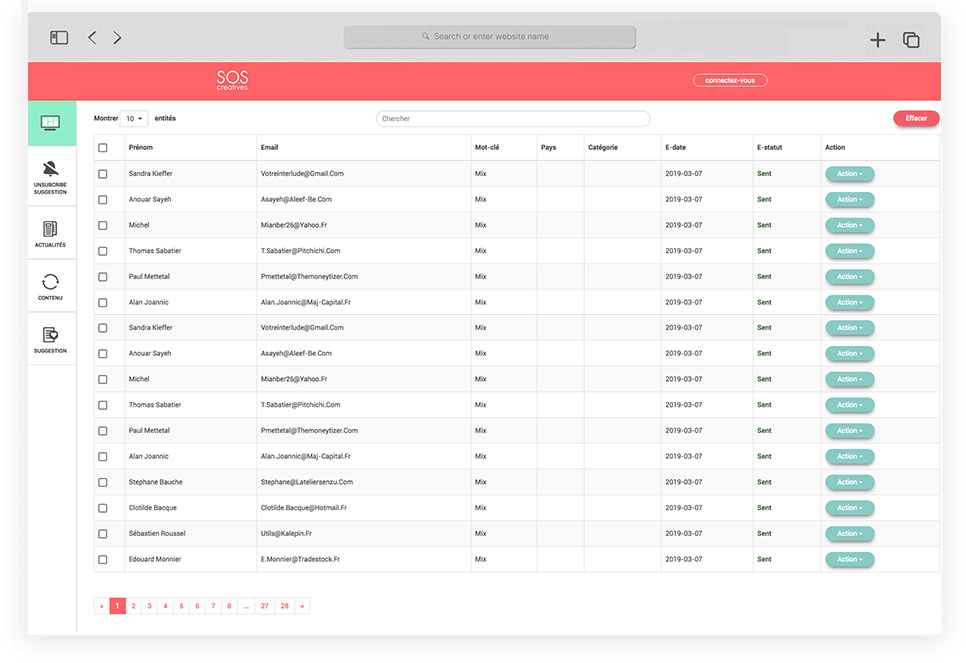 Based on the context, SOS Creatives approached the Rudra Innovative is to create a website that would not only fulfill the purpose of the SOS Creatives but also create an extravagant user experience for the business owners for the advertisement content including the data for the users and the competitors websites. We have met various requisites to complete the website. These included:
Experience vendor with proven back record
Expertise in cross platforms development (responsive website)
Compelling advertisement content showcasing on the website
Our Solution
For the implementation of the idea into reality we used MOZ to audit the website and provide the data about the user's and the competitor websites. Fetch difficult keywords, search volume, ctr and impressions, MOZ helps to ease all these requisites. API integrations with Pinterest to fetch keywords related to images and with Bing news for the keywords related to the alerts also provide a better platform for the client to accelerate their work. For the weekly images and data generated keywords, cron job helps us to fetch all the data.
Results
The application we designed was not simplest and helped the client show off paintings with an excellent manner. However, it additionally helped them drive more site visitors towards the website. We successfully carried out the cellular utility properly within the time frame. The consumer carried out its goal of creating a user-pleasant cell app and adding custom capabilities for higher consumer revel in. It turned into a mastering experience for us to paintings on this development task that has helped the purchaser and taken in enterprise cost as properly.