8 Mobile App Development Trends That will Rule in 2018

8 Mobile App Development Trends That will Rule in 2018
Smartphones are our continuation. 2017 showed us how far mobile applications could be compelling and captivating for users.
As per a Survey, 197 million apps have been downloaded worldwide, and Number of apps available in Google play store is 2.8 million, and Apple play store has mammoth 2.2 million as of March 2017, and this number will not slow down anytime soon.
Not only smarphones can use mobile apps, but IoT's enabled devices, smart cars, connected homes etc. are in use. 2017 observed a lot of focus on IoT and by the year 2021, it will rise $661.74 billion.
But it is now time to look forward, and here are some of the key mobile app development trends to look out for in 2018.
#1 Integration of Augmented  and Virtual Reality into Utility Apps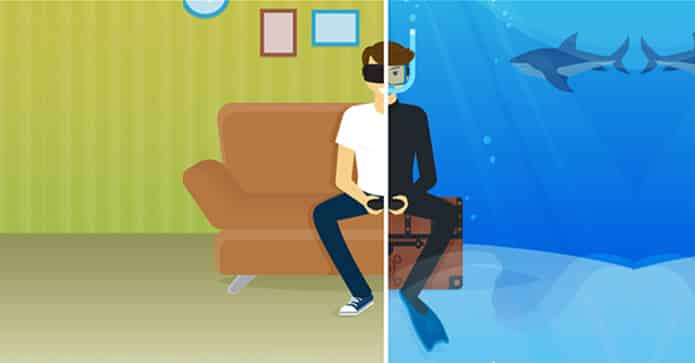 The Augmented Reality and Virtual Reality is a novel thought which pretty well-known in the gaming apps like Pokémon Go.
AR has been pretty impressive this year and will continue to be in 2018. The mobile application world will see many apps in Augmented reality that will go beyond fun and games. Developers can develop more practical and unambiguous outlook by blending digital and virtual data with the help of AR.
Microsoft release headsets based on this technology and the demand for apps which support Augmented and Virtual reality will boom for sure.
#2 Beacons & Location Based Services to Continue its rise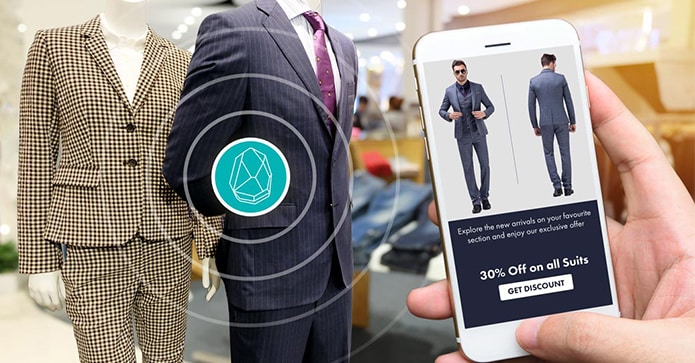 Here too I again use the example of Pokemon Go. Even it's not a brand new trend, but still, there is a more potential which is still untapped.
Beaconstac states that "The revenue from Location-based services market is expected to reach $43.3 billion by 2019."
We are already enjoying some apps that are integrated into Location-based services like dating apps, travel apps, cab booking apps, restaurant booking apps, weather apps, opportunity to boost engagement, offering deals & coupons based on buying patterns and proximity, and much more.
So Use of Beacons and Location-based services integrated into app development is yet a trend and predicted to be the rise in 2018.
#3 Android Instant Apps to become a famous Trend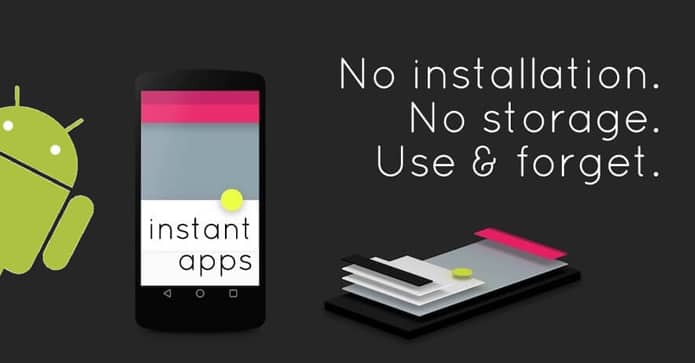 Android Instant Apps are native apps that work like a website which indicates users can access an app instantly, without having to download it first in full on their device. These Apps are primarily previewed versions but with some lack of advanced features. But they are ideal for excellent user experience.
#4 Embedded AI within Apps to become a standard
Apple approved developers to integrate Siri into their application only in 2017. The voice assistant is now really a continuation and as a live Assistant. However, this is just one example; there are a lot of other areas whci can use AI.
The figures presented by IDC, which states that AI market is expected to shoot at more than $47 billion by the year 2020.
So, 2018 will see a lot of revolution around the idea of machine learning and artificial intelligence.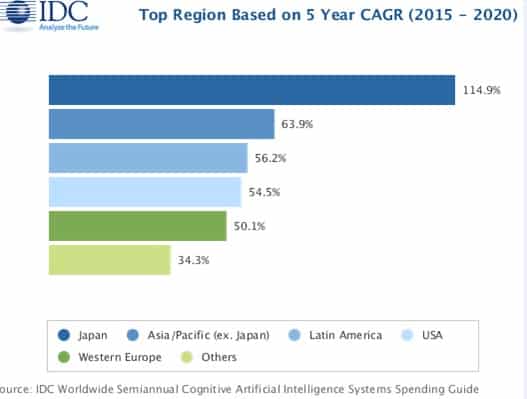 #5 IoT App Integrations continue to become unchallenged
2018 could be a massive year for IoT and wearable apps. Most of the enterprises have commenced adopting IoT (a system of connecting devices using electrical sensors and the Internet) in 2017, and this trend will remain in this year as well.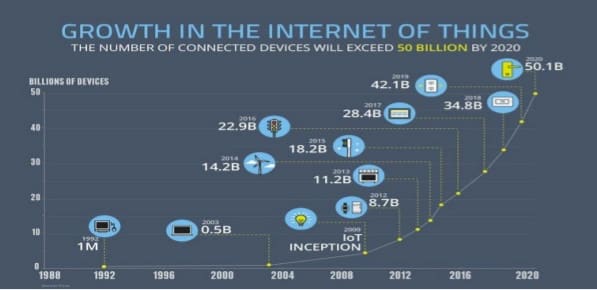 Ref: dzone.com

#6 App Security to be more critical than ever before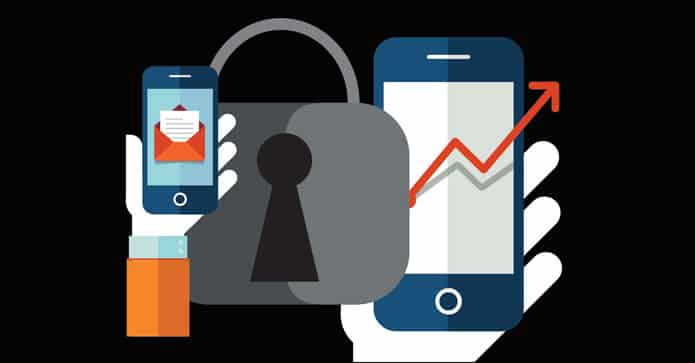 As the mobile app industry grows, 3rd party SDKs gain command and apps collect more and more data. It implies that the risks, vulnerabilities, and security breaches are getting massively more significant as well.
This is a big affair for app developers and mobile app business partners who are concerned about their apps' performance and user data. This year app security is without a doubt an app development trend.
#7 Mobile Payments and Digital Wallets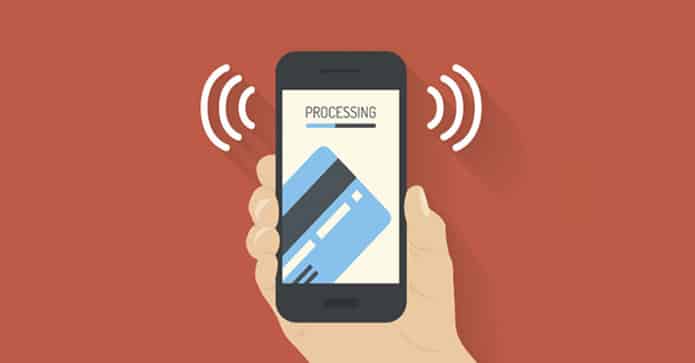 These days, instead of using Credit/Debit cards, a large number of clients likes to do shopping by Cryptocurrency wallets, Google Wallet and Apple Pay. This is delivering a drive to m-commerce.  The Business Insider data unveils that the online payment will lead to an apex of $503 billion by 2020.
#8 Improved Security and Blockchain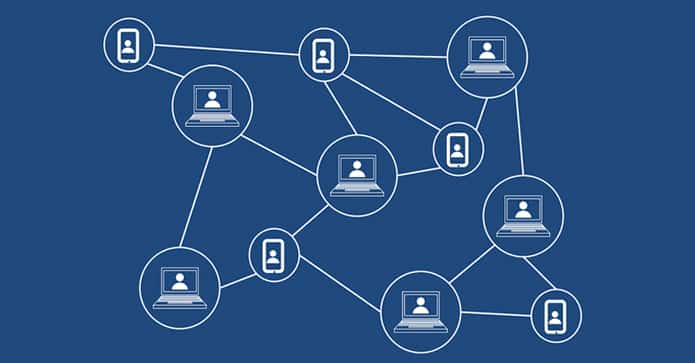 Blockchain, the new kid in the tech class has gathered more attention than any other technology in recent days.
The blockchain is world's leading software platform for digital assets. It is decentralized and digital ledger that is used to record transactions across many computers. You cannot alter the records without the alteration of all subsequent blocks and the collusion of the network.
Recommended Post: Top 5 NFC Payment Apps for Secure Transactions
According to a study led by IBM, nine in ten government firms are thinking to invest in blockchain for financial transaction management, asset management, contract management and regulatory compliance objectives.
Another research by Infosys says that one-third of banks will expect to utilize commercial blockchain in 2018. This said it is clear that there is going to be a growing demand for security.
By 2018, mobile apps will positively use blockchain-based security measures pretty soon. Blockchain app development can be a winning way of placing away your rivals if they haven't worked on the trend.