Top 10 Website Development Companies in India

Over the decades, technology has completely revolutionized the business industry and the lives of common people. Website- a necessity of today's business world! Why? Before you reach your customers physically, they look for your website on search engines.
Thus, many companies today are opting for website development services as hiring in-house team cost them much. However, choosing the right website development company has become a headache for business as countless firms are offering these services.
Here's a list of top ten website development companies in India that will help you make the right choice:
List of Top Ten Web Development Companies in India: –
IndiaNIC Infotech is an award-winning website development company that offers top-notch services to its clients. With an expert team of 40+ engineers, project managers, and leaders allow this firm to deliver reliable and efficient services as per client's requirements. This company is based in Ahemdabad India.
Clutch rate- 5.0
Business- Mobile App, Mobile games, Web development, and UI/UX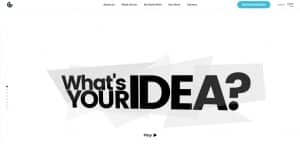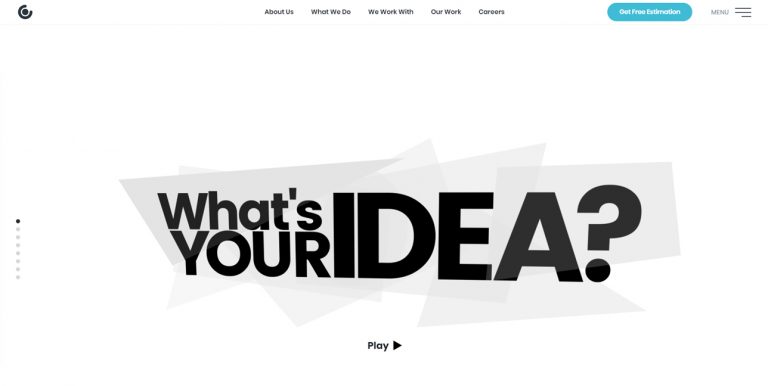 2. Techuz –
This company was initiated by the team of tech savvy individuals who are dedicated on creating top notch web and mobile solutions using cutting edge technologies. This company is growing 300% yearly right from its inception. They have come up with a unique concept called" We." They treat their clients as their business partners. This company is also based in Ahemdabad.
Clutch rate- 5.0
Business- Web development- AngularJs, Nodejs, Reactjs, Laravel (PHP), Native mobile application development, and Database- Neo4J Graph database, MongoDB, MySQL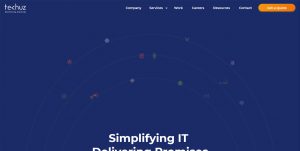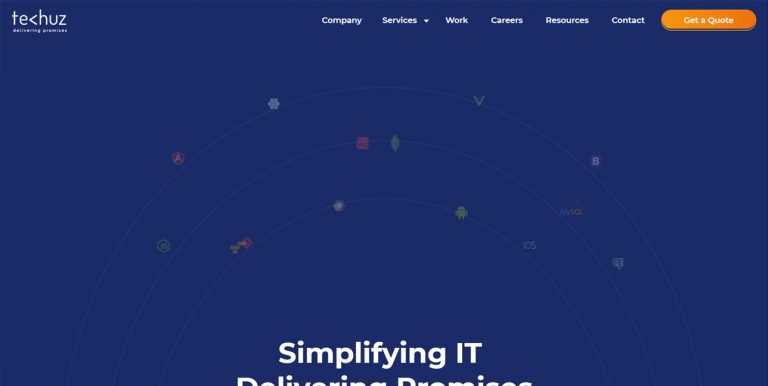 3. ARKA Software –
ARKA Software is an efficient custom software development company offering the best mobile and web development services worldwide. Their in-house technology experts and consultants are focused on delivering IT solutions with better quality. With years of experience transforming the different models with effective concepts, ideas, and creativity- ARKA software has reached the pinnacle. This firm is based in Jaipur Rajasthan, India.
Clutch rate- 4.8
Business- Web development, Mobile app development, E-commerce web development, Digital marketing, CMS solutions, Microsoft development, etc.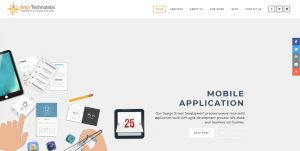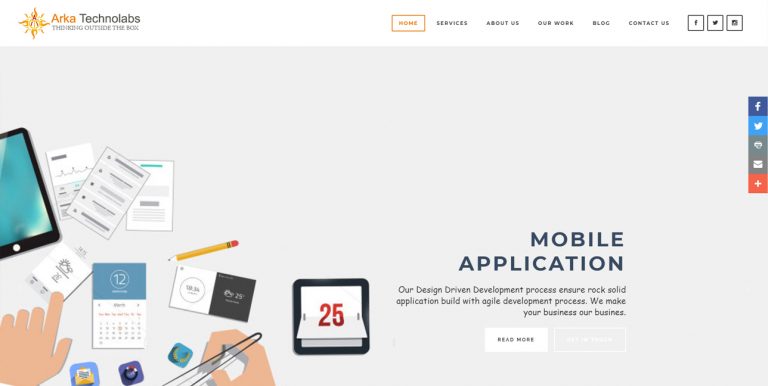 4. Rudra Innovative Software –
Rudra Innovative is a leading firm based in Chandigarh India, offering quick, efficient and reliable services across the globe. With an overall experience of 8 years, this firm has served 750+ clients successfully. They have the ability to provide strong web existence to its clients with unique ideas and creativity. It can be your "Dream Team."
Clutch rate-5.0
Business- Website design, website development, IT consultants, Digital marketing, App development, Managed infrastructure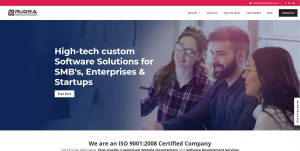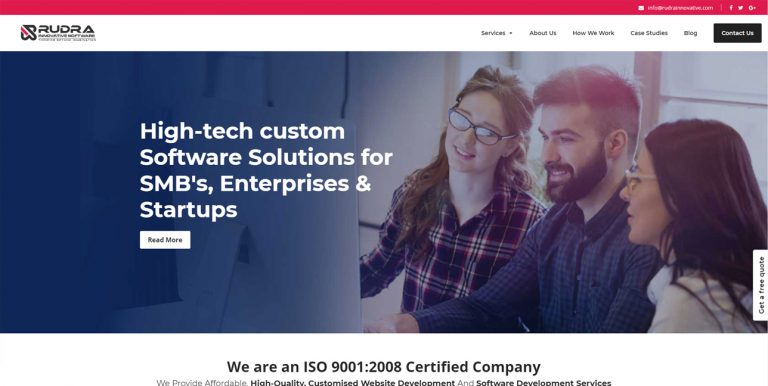 5. The NineHertz –
The NineHertz is the fastest growing company based in Jaipur offering best web development services globally. They assist clients in identifying the risks and opportunities that address both short-term challenges and long-term creation. Hiring the team of NineHertz is like you are hiring designers, developers, business consultant, a marketing leader, and a product manager as well.
Clutch rate- 4.7
Business- Open source development, custom app development, Android app development, web development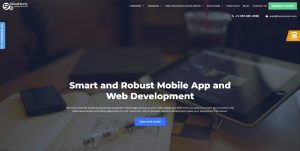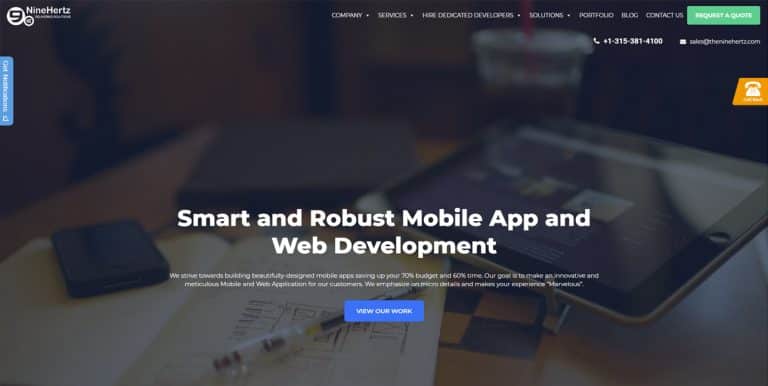 6. WildNet Technologies –
WildNet Technologies is an esteemed web development and mobile app services firm based in New Delhi India. This firm is well recognized in the market as it has been accredited as Deloitte Fast 50 India Technology, Red Herring Top 100 Asia Finalists, and was also chosen for NASSCOM mentorship for the year 2014-15.
Clutch rate- 4.8
Business- Custom App development, Cross-Platform Mobile App development, Web development, CRM Conversion, and Re-engineering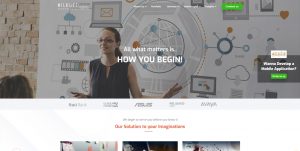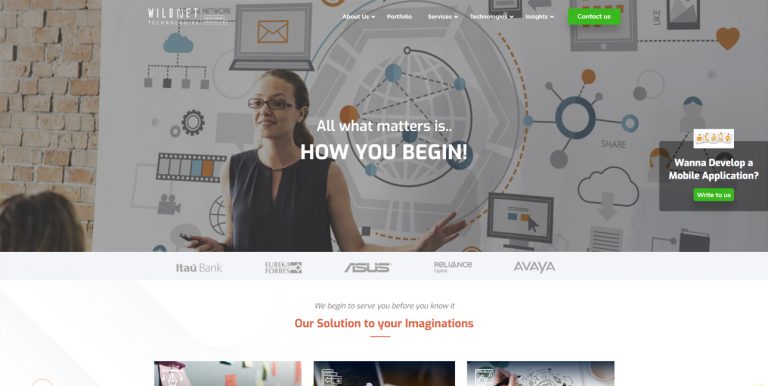 7. FulleStop –
This is a top-notch web designing company providing valuable services to clients across the globe for the past 12 years. They have boasted extensive experience on website designing and website development projects. By delivering over 5000 web design projects successfully, this company breathes and lives in the web.
Clutch rate- 4.7
Business- Web development, Mobile application development, SEO/SEM, and IT consulting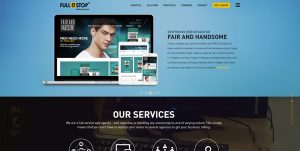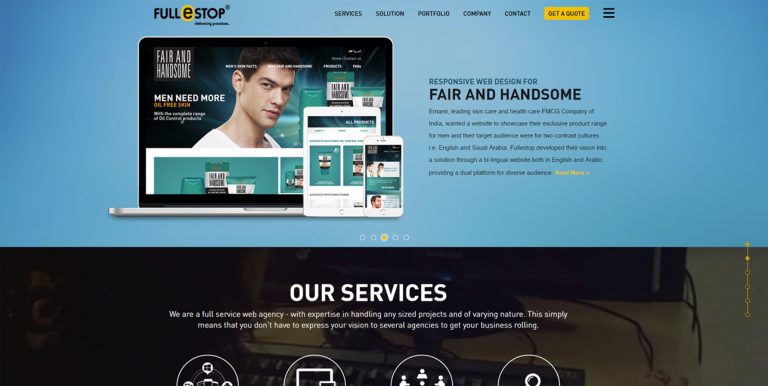 8. Fingent Corp –
Fingent Corp is serving affordable and efficient web development services, since 2012 to mid-sized and large corporations. It has been a prominent name in the IT software services industry offering reliable, quick and efficient services. With 230 employees thus firm has been successfully served 350+ clients over the years.
Clutch rate- 4.9
Business- Web development, app development, product development, and Enterprise software solution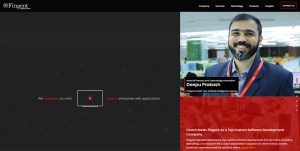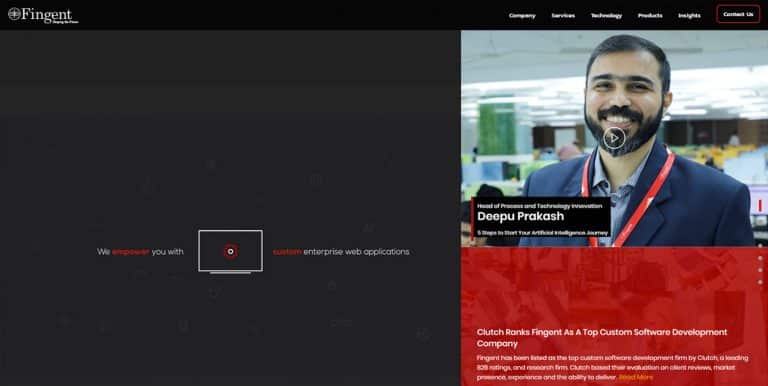 Experion technologies is a prominent name in the business world. Since 2006, this firm has delivered 120 enterprises across US, UK, Australia, Europe, and Asia. This company has gained a huge reputation in the market by offering efficient and quality services to clients.
Clutch rate- 4.9
Business- Web development, Mobile App development, Software, and Maintenance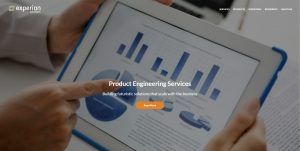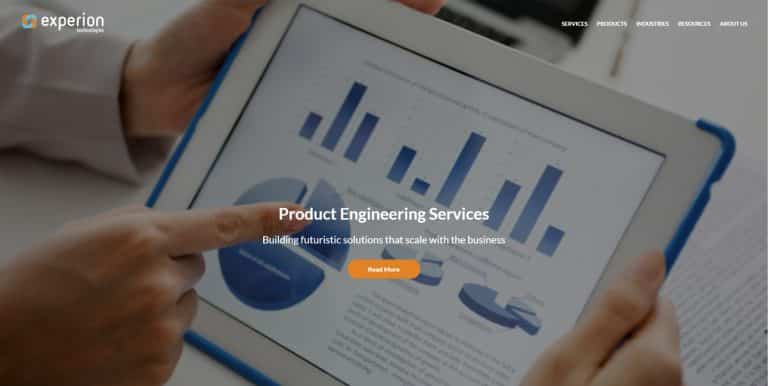 10. RadixWeb –
It is a leading custom software and web development company serving clients for 18+ years. Radixweb has the ability to operate leading technologies, great domain insights and effective processes to manufacture unique software that help businesses to gain a competitive edge in the market.
Clutch- 4.7
Business- Custom Software Development, Web development, Application Modernization, Enterprise Mobility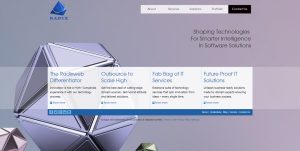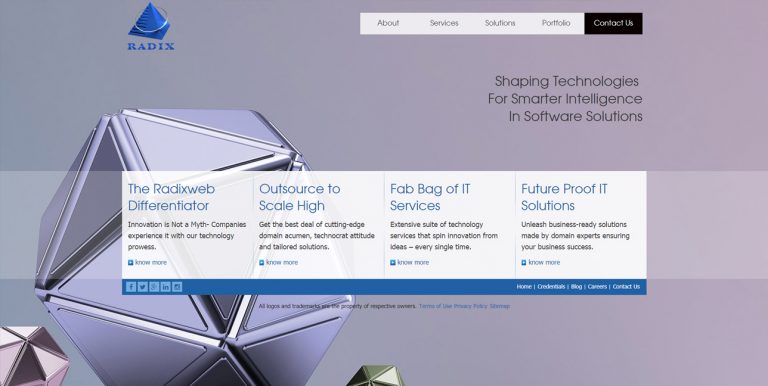 Bottom Line
I hope now you can make a better decision by analyzing the latest rating mentioned above and get the website for your company.