Top 5 NFC Payment Apps for Secure Transactions

Prefer one click, secure payments without requiring plastic money? Then NFC payment apps are what you need for your future payments. Here are the top 5 NFC payment apps for secure transactions.
NFC payments are slowly becoming the norm all over the world. They're revolutionizing how we make payments for goods we need. Since the use of mobile phones and apps developed by companies to manage our day-to-day lives is becoming more and more prominent, NFC payments picking up steam shouldn't be a surprise to anyone.
Short for 'near field communication', NFC allows two devices, such as your phone and a payments terminal, to communicate with each other when they're in close proximity. This is the technology enabling contactless payments. NFC technology enables merchants and consumers to initiate contactless payments via mobile devices or credit cards.
There are several examples where many companies have come up with new and innovative ways to make this entire process even easier. Consumers no longer need to physically swipe plastic to make payments. Instead, they can authorize transactions by waving their preferred delivery service across an NFC reader.
NFC technology makes it possible for two devices to identify each other and then communicate with each other without any internet access. However, this mechanism requires an NFC chip on both devices. One-way communication is also possible with the NFC. In this case, a powered device such as mobile phone or credit card reader reads and writes to an NFC chip.
How Secure Are NFC Payments?
NFC mobile payments that include payment apps are dynamically encrypted, which makes them one of the most secure ways to pay. The whole purpose of NFC payments and apps developed by development companies is to make payments easy and secure by replacing your cards with a mobile wallet, which you cannot as easily drop or have stolen. NFC technology almost guarantees payment security by ensuring the following:
Proximity Protection
Since contactless payment solutions work over incredibly short distances, anyone looking to steal information from a NFC-enabled device would have stand uncomfortably close to the device to achieve their objective. This is the first line of defense offered by NFC payments.
User Initiation
Customers are required to actively initiate the contactless payment process to begin each transaction. Usually, this involves launching the appropriate NFC application within the phone to set up a connection between the device and the reader of the merchant. So, even if a miscreant gets close enough, they cannot cause any harm in standby mode. Also, some NFC apps require users to verify a transaction using a private pass code or fingerprint scanning technology.
Secure Element Validation
After the connection is established, the card or mobile device needs to validate the purchase using a secure element chip to allow the transaction to go through. Instead of transferring credit or debit card numbers between the device and reader, this validation process assigns a unique digital signature to every payment, making NFC payments incredibly secure.
The NFC Apps You Need for Secure Transactions
NFC apps allow users to pay directly from their smartphones, after they've programmed in their bank details. Examples of these apps are Apple Pay and Android Pay. While Apple Pay and Android Pay are the most popular NFC payment apps around, they are not the only NFC apps you can use for secure transactions. There are other NFC apps that work equally well. Here are the top 5 NFC payment apps for secure transactions.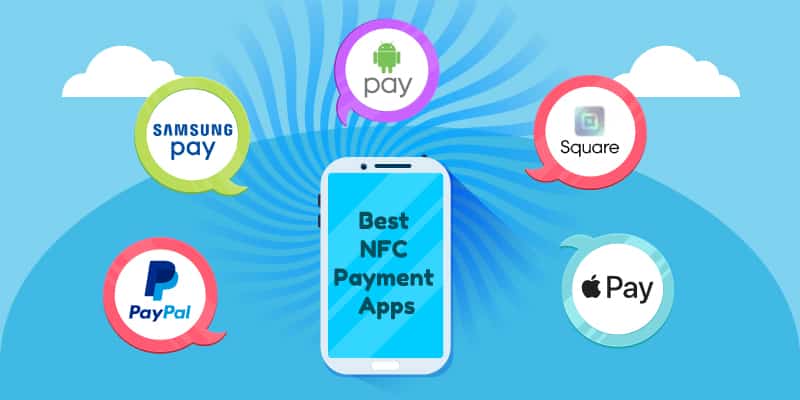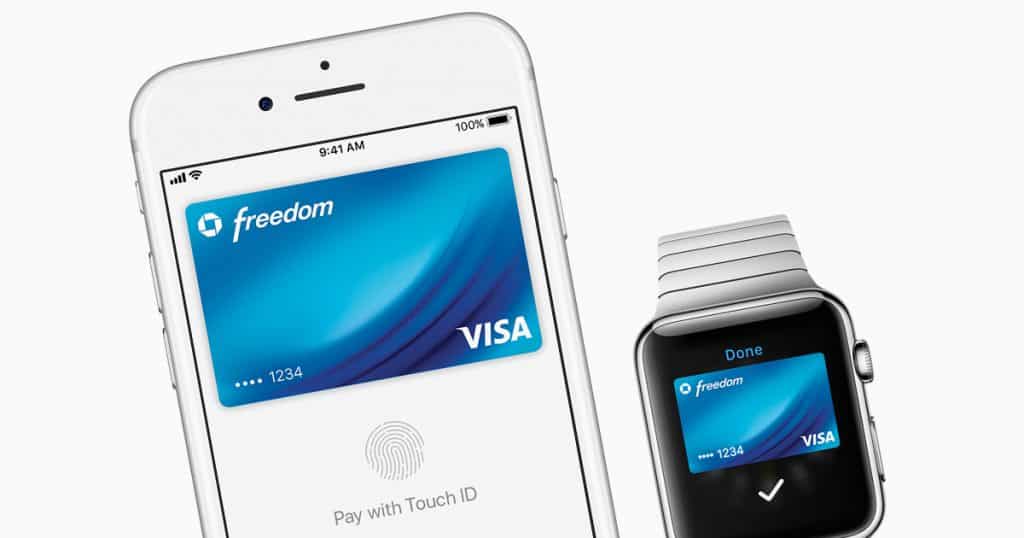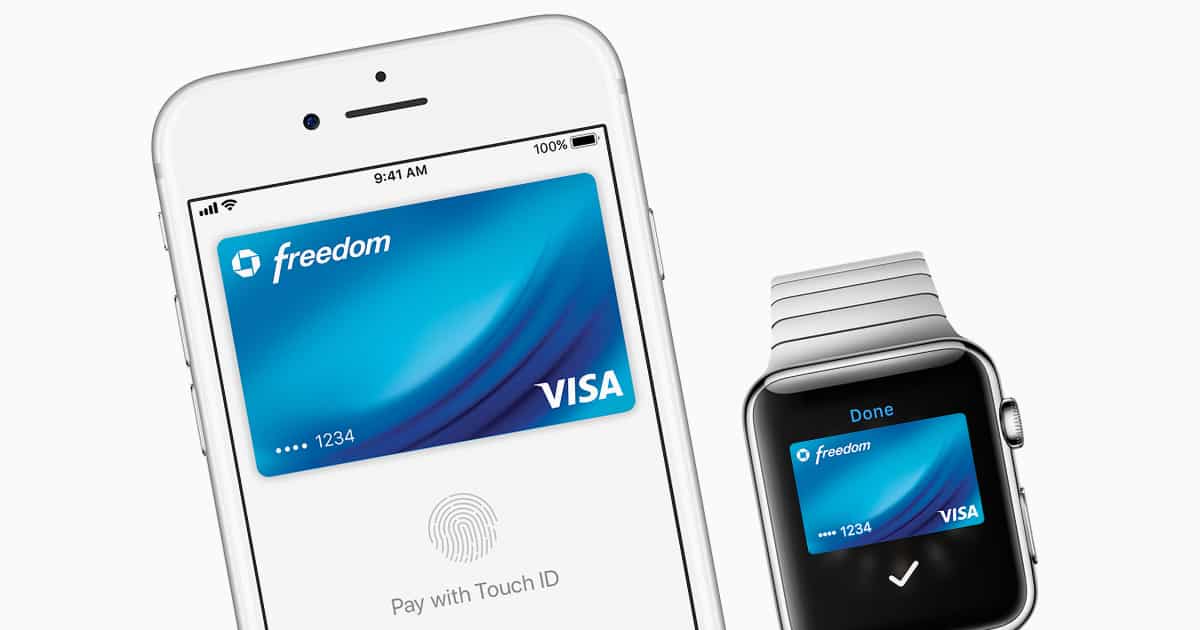 Introduced in 2014, Apple Pay is a mobile wallet app that allows users of Apple Watch and iPhone 6 or above to pay in shops. Additionally, Mac owners can use the app to make online payments. To allow Apple Pay, users of iPhone need to lock their screen using a passcode and they can use the same passcode to authorize payments. The greatest security feature of Apple Pay is tokenization, which allows the app to make virtual account numbers, eliminating the need to save your real credit card numbers on the system.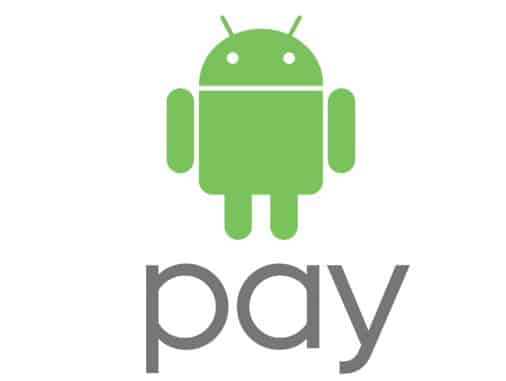 One of the most popular digital wallets, Android pay is an NFC payment app for Android developed by a mobile development company. To make payments with Android pay, you simply need to tap against a POS terminal that has near-filed communication or NFC. With Android Pay, you can make in-app payments and the app allows you to use most of your credit and debit cards from major card brands.
It is one of the most popular contactless payment application which provides secure transactions. It will help you to save your time at the money counter, as users have to simply wave their card over a secure reader. One does not need to insert or swipe their card but, need to make sure that his bank allows Visa payWave for mobile services. Moreover, one should install the relevant NFC Payment app on their phone.
When one will tap or wave his phone on the machine then it will automatically fetch the credit card which you have linked to your google account. One does not need to carry his wallet if he has linked his debit card or credit card to his google account.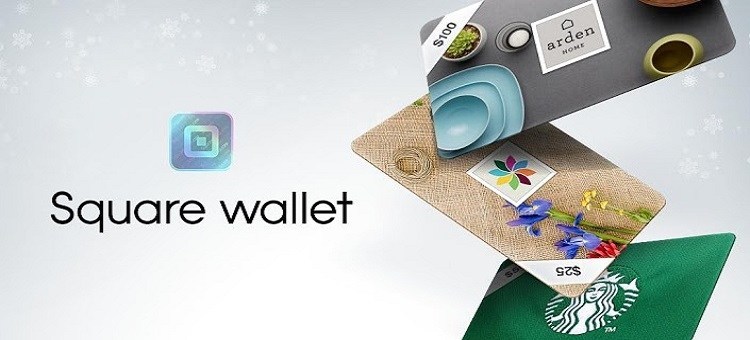 Square Wallet works on both IOS and android platforms. An NFC payment app that works amazingly fast, Square Wallet can be linked to your credit card. Additionally, the app is location-based, which means that the store where you try to make the payment knows that you have initiated a transaction and will charge the card linked to your Square account.
In addition to the above, the app comes with a hands-free checkout option, which allows you to mark your selected merchant as a favorite. The time next you visit the store you will be eligible for discounts using Square app.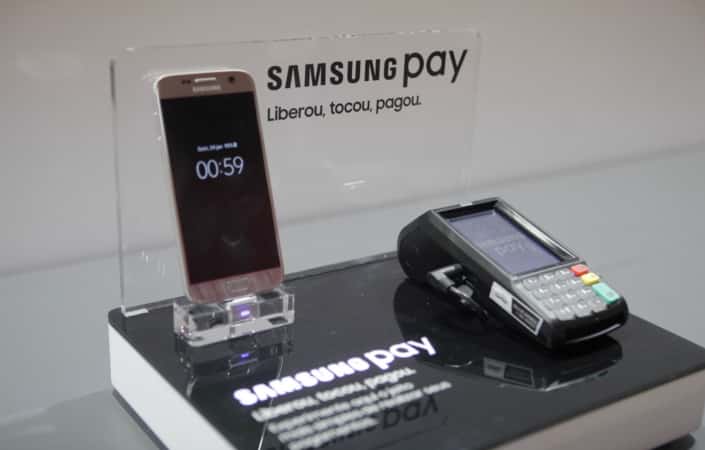 Providing compatibility with all other magnetic stripe terminals, Samsung Pay uses near-filed communication technology to process payments at tap-to-pay gateway. You can pay for goods and services with the app by waving your Samsung device near a cash register.
These are the top 5 NFC payment apps for secure transactions. Looking for NFC payment app development? Then consider hiring a leading ISO Certified Mobile App Development Company India such as us, which has extensive experience in developing all sorts of mobile applications for a variety of customers.