Top Service Industries who should opt for on-demand apps

Click on a button and know the world, seems revolutionary right.
That what is being encouraged by rising on-demand platforms developing in various verticals today. For the unaware, the on-demand market is established on top of a technology infrastructure that serves the online and offline world together.
Demand that is collected online services offline either directly or in a planned way. This broad idea sees the application in various industries in slightly diverse forms.
The on-demand economy has influenced all of us. People standing on busy roads no longer have to wave to stop cabs, and virtual restaurants with no shop windows are giving instant food at the doorstep.
What is innovative about the on-demand economy is how it takes a complete cycle way – Explore, Uncover, Book/Schedule, Consume, Pay and Review – to users needs; presenting it a much more efficient way of utilizing services.
Let's go through top 11 industries which can be and are being disrupted by the on-demand wave and how you can earn millions (if not billions) with own mobile platform in one of them.
#1. Mobile Apps For Plumbers Can Be A Gamechanger For This Service Industry
Let's suppose the story of a locally renowned plumber Jeff, who serves 12 hours a day and also on weekends. He labours endlessly and yet can't earn sufficient earnings that put his head above water.
Whereas, on the other end, Pete has one of the top plumbing companies in the state with numerous plumbers working under him. How? Ever heard of Uber for plumbers?
When Uber has touched almost every sector, why leave out plumbings device? Pete understood this and went for mobile app development for plumbing business!
He could then locate more customers and respond quickly to emergency requests. He thought to create an on-demand app for plumbing, and it did all the magic.
Lesser paperwork, clear track on customer service and accurate ETAs made Pete complete more jobs every day.
#2. Book Salon Appointments Fuss Free!
Spa and salon owners always face the hassles of overbooking and underbooking.
Owners have to take up calls, have discussion and book clients manually. And clients can't find a proper time slot to book spa services of their choices.
So, it's a definite call for the mobile app for the beauty salon. Apps can bring management to streamline the work and joins clients with the services.
A professionally designed on-demand beauty app development can lessen your hassles. Technology-driven app management will tailor your inventories and appointment bookings smoothly. Your users can have bookings done 'on-the-go'!
On-demand salon app development can eliminate clutter and let you handle your business even when you are not present. Create an on-demand app, and It'll make you ubiquitous!
#3. Broken Wire Or Heating Installation- Electrician App Is The Necessity Of The Hour!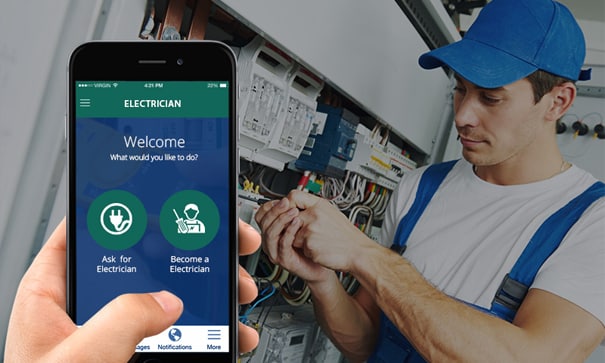 Electrical crashes are frequent in every household. For a fast solution, people communicate local electricians who are often 'unavailable' or have a high charge for exigency service.
That's a pain in the back for most people. But apps are an excellent means to unite with these kinds of services. Millennials see it handy to get stuff done on their fingertips.
If you too are an electrician and giving service, you can tap the market be being on the mobile. Mobile apps can raise your profits by giving you an unbundled number of customers!
Urbanclap is a beautiful name worth stating which offers electrical services on the go.
#4. Online Bakery and Flower Decoration
As people order their lunch or dinner online with the help of the app, the same process can be followed in the case of requesting online cakes and flowers for birthday parties, some other events or for someone special.
The reason is individuals have got no time to personally go to a bakery shop and then select or order customized cakes and bouquets.
Today even the major cake manufacturing companies have their mobile apps, and so you also shouldn't be left behind in the competition.
#5. Offering the Online Grocery Items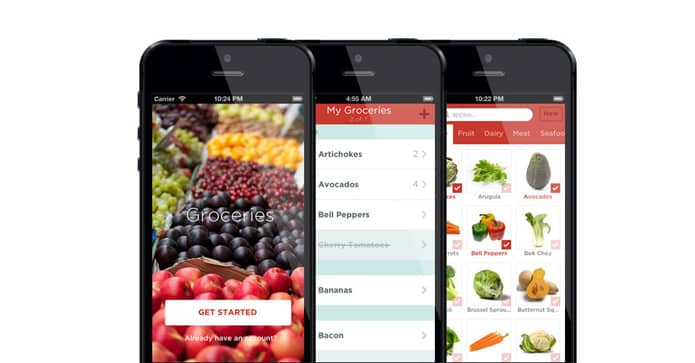 Grocery items are the primary necessity that usually people need on day to day basis.
This has led to the thriving of the online grocery stores where all the essential items such as pulses, cereals, edible oil, tea, vegetables, fruits, etc. are readily available under a single roof.
So, having a grocery mobile app and reaching out to far more customers will ascend your profit.
#6. Laundry Services Are In A Mess. Can Mobile Service App Help?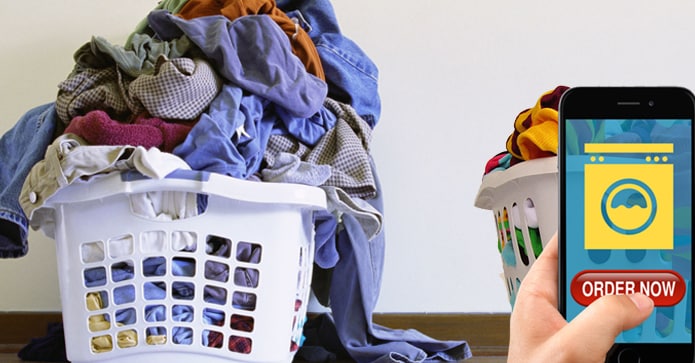 Do you own a laundry business? Have a trained team to work for your customers?
Looking for a better customer reach?
Well, on-demand laundry app development can serve you the best. This gives your brick and mortar store virtual visibility that helps you be proactive.
Gone are those days when customers preferred waiting outside laundries to get their clothes washed. All they want is a more straightforward approach to get things done.
And laundry apps are the best in this category. This preference gave rise to Uber for laundry app, a startup niche being loved by young professionals.
So, when trends demand an Uber for laundry service, laundry businesses can tap into the potential market with the mobile API.
Uber for laundry service app solution can schedule pick up time, specify preferences and quick notifications and excellent customer support.
Besides these, you get to serve incredible customer service, and also, you get complete control over your business. Who doesn't want their customers on repeat?
#7. Want To Raise Your Profits In Your Food Delivery Business? Go Mobile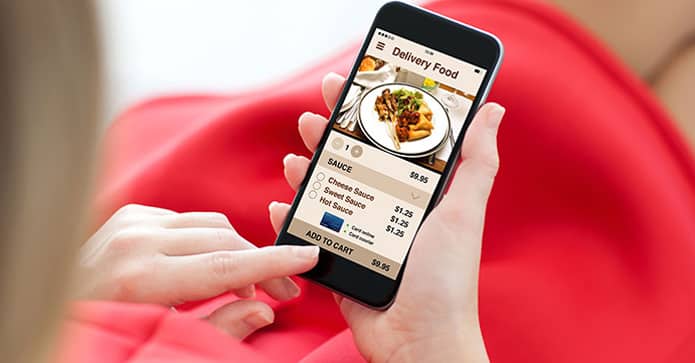 When people can't move to the cafeteria or restaurant, they prefer to order food at home. For a family function or friend's get together, requesting food from mobile has become a swagger. If you haven't still gone online with your home delivery services, hurry to do it now.
So if you possess a  restaurant or have food delivery business, you must look forward to checking on the reliable mobile app development company by wasting no time. As an app service would bring an abrupt surge in your sales.
Get on a whiteboarding session with Rudra Innovative Software to create an on-demand app for your food delivery app development.
#8. Taxi On Demand App- Just Be Like Uber, Gett Or Lyft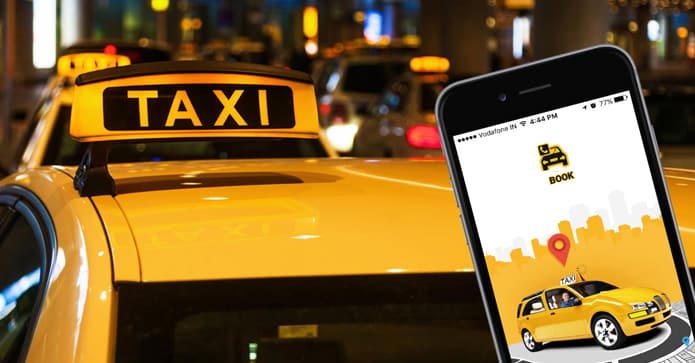 So taxi apps like Uber, Ola need a specific mention in the on-demand industry? Well, not at all. The fad of the on-demand market has made transportation cheap, agile and always available. Hence, it's beneficial for both the parties, drivers, and passengers.
And Uber is the innovator of this on-demand ride app economy. Now everyone desires to build an on-demand app for their taxi business.
Some of the well established on-demand ground transportation business:
Uber: Taxis on Demand

Lyft: Ridesharing Platforms or Car Pool

Cargomatic: Transport vehicles on demand like trucks, vans, etc.

Zoomcar: a Rental stage for cars

DriveU: Platform to hire a cab driver for private vehicles/cars
If you require going live with the app, it's the best time to do so. Talk with the Rudra Innovative Software to get your queries sorted for taxi app development.
#9. Healthcare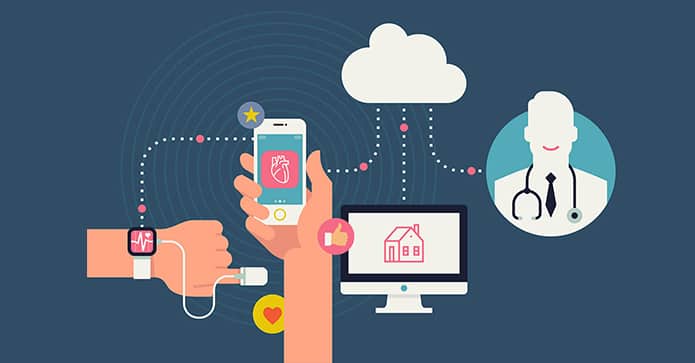 The healthcare industry is a global trillion dollar industry and is growing as one of the most preferred stops for entrepreneurs who desire to establish a realm in the on-demand space.
Initially, people had to visit a doctor whenever they were sick and queue up for a turn to consult the doctor.
On-demand apps in this industry have now changed the way patients communicate with doctors and have also made it achievable for them to order advised medicines to be delivered to their doorstep.
Some common on-demand business models in the medical sector include:
DoctorOnDemand: Doctor come to see patients at his place

TelaDoc: Patient advises doctor by audio/video channels

Stat: On-Demand Ambulance service

MedPlus: On-Demand Medicines

Go2Nurse: On-Demand Guardians/Nurse (Go2Nurse)

Practo: Marketplace model – A group of doctors, clinics, hospitals, etc.
Tech startups in the medical field are attracting huge investments as they are making it easy for patients to get excellent healthcare facilities with ease and at reasonable rates.
In coming future, there will be more such stages which will be devoted to health care striving to make medical facilities affordable.
#10. Pest Control Services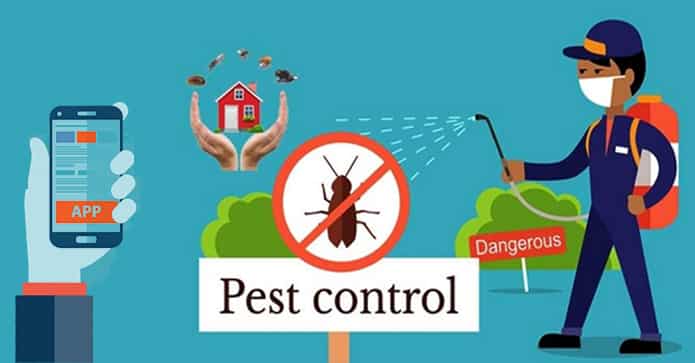 Pests are one of the hated visitors that generate a lot of pain by destroying the essential and expensive items.
Thus, their immediate control is crucial, and if you are one of those who are giving the same service, then the on-demand apps will get your business on the right track.
#11. The Movers and Packers Services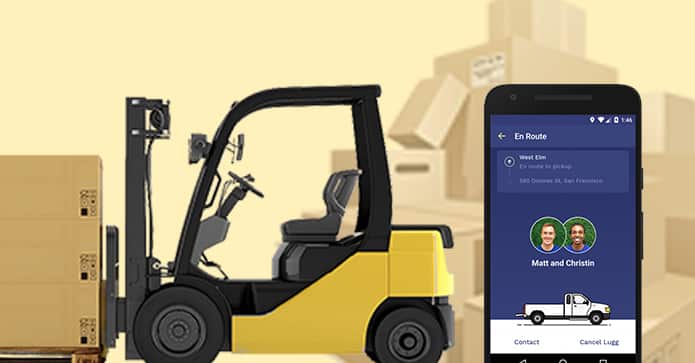 Those times had gone by when people had great difficulties in moving the apartments and other accommodation from one region to another.
The packing of the different household objects started many days in advance, and one had to take the racks of hitting the local mover company for hiring the trucks.
But the growth of the movers and packer services, things have helped a lot and moving from place to another is no more nightmarish.
The users just have to get in touch with the movers and packers company via the on-demand app and avail the services after filling in the details such as place of pickup, the destination shifting, the number of items to be shifted, type of truck needed, etc.
The specialists of the company will reach at the place and do the packing on their own. You merely require to supervise them. They will estimate the total value of the assessed goods and move the items within active time.
So You Desire to Build An On-Demand App?
No matter what you sell, your users want an accessible path to reach your service. And mobile apps can help you with it.
You can communicate with your customers, fix appointments, clear payments and do business in few clicks.
So why not give your service industry the hike of a mobile app?
Have a quick session with Rudra Innovative Software specialists in the niche to know what can assist you!